I know it's only Sunday but I can't wait for next weekend to get here…I'll be heading to the Brickyard with Crown Royal!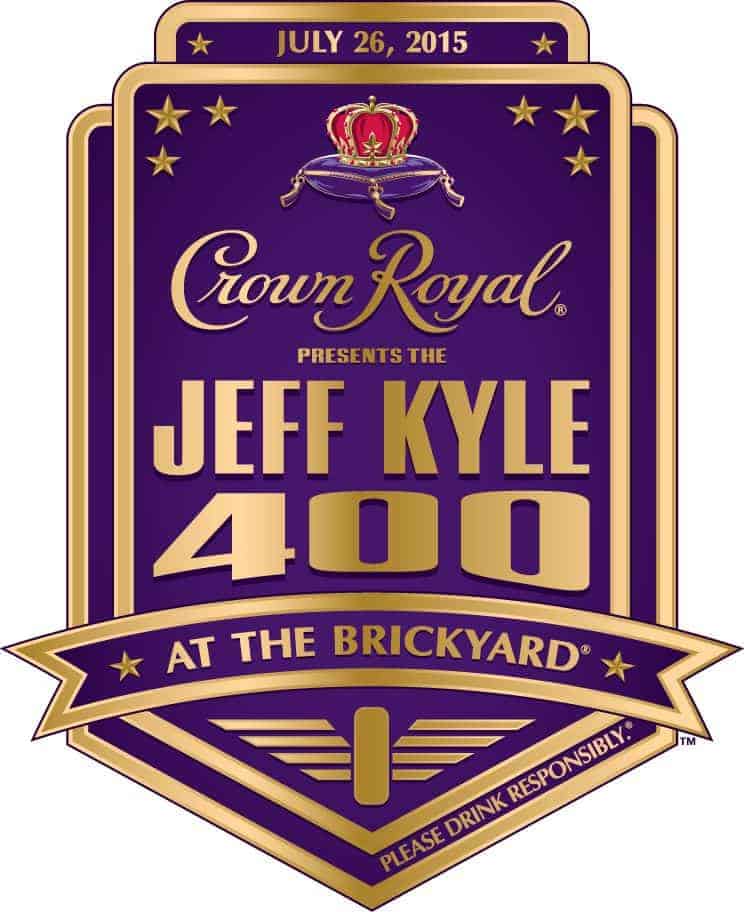 Is there ever a good excuse to miss your wife's birthday? This might be it. Crown Royal has invited me to attend a weekend of fun at the Indianapolis Motor Speedway while they honor the winner of the "Your Hero's Name Here" program. The program honors everyday heros that make an impact in their community. There were 5 finalists but the winner this year is U.S. Marine Jeff Kyle.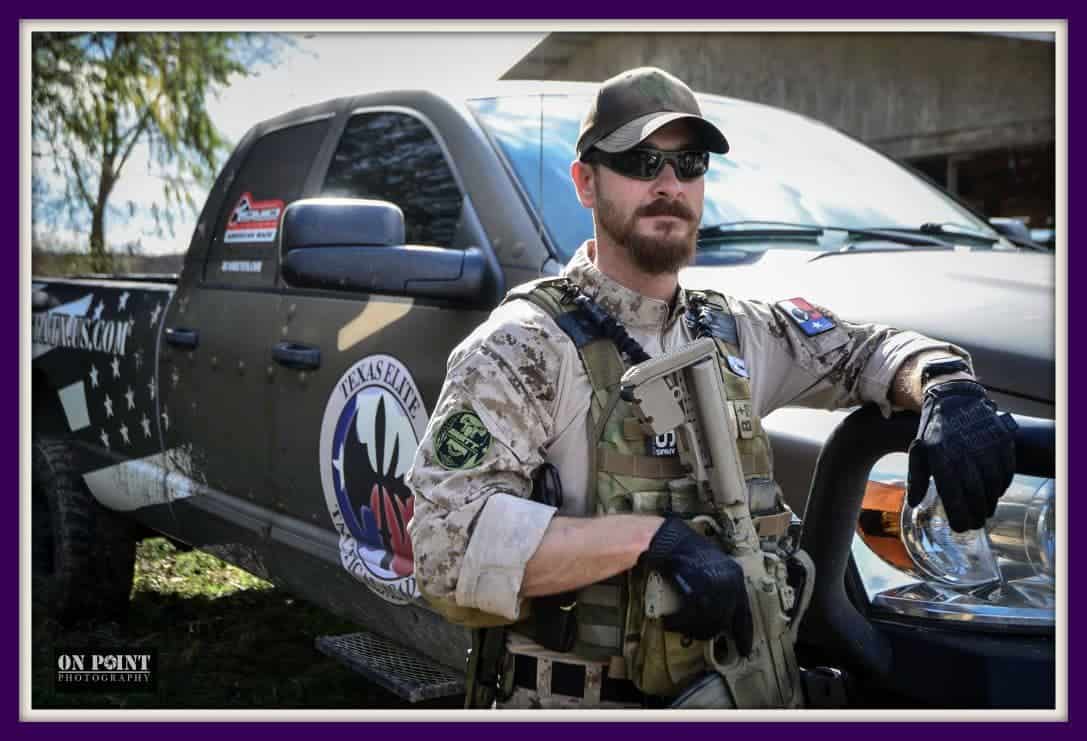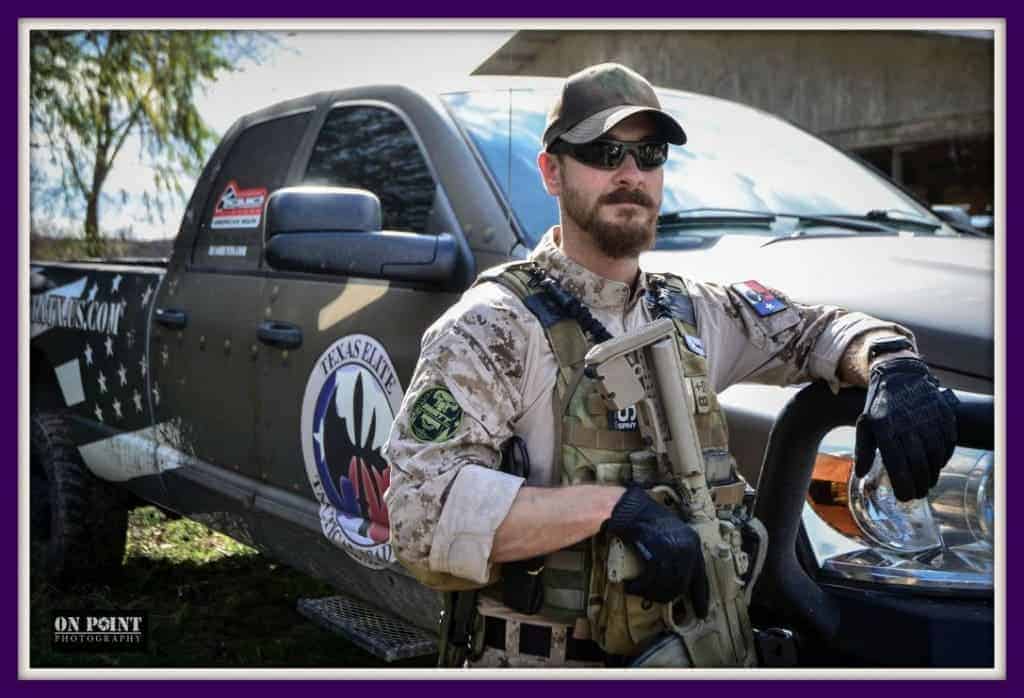 Jeff Kyle is a 37 year old U.S. Marine Corps Sergeant from Lorena, Texas who served 2000-2008 in the infantry and reserves. While serving with the 3rd Marine Division, Kyle received the Navy Achievement Medal for leading the first Marine detachment to transport a nuclear submarine through hostile waters. During his time in the military, Kyle was deployed to Iraq twice, Africa and several other locations overseas. When Kyle retired from the Marine Corps in 2008 he says, "My military career didn't start until I left because now I am able to truly serve my country through helping my fellow brothers."
Jeff Kyle is one of the founders of Texas Elite Tactical Academy where he trains individuals about firearms safety. He is also a board member for the Guardian For Heros Foundation that supports veterans with disabilities in many different ways.
And not like that wasn't enough but Jeff also has a large role as a board member for American Valor which is a foundation that runs the memorial benefit to honor his brother CPO and U.S. Navy SEAL Chris Kyle. It'll be an honor for me to be able to be a part of a weekend that's honoring a guy like this.
Crown Royal also has a lot planned for all of us once we get there starting with a weekend long scavenger hunt where I'll be teaming up with other bloggers to complete tasks like kissing the famed Yard of Bricks, finding an interviewing a NASCAR star and mixing up a Crown Royal cocktail.
I can tackle any one of these bottles and make a cocktail but my favorite lately is the Regal Apple. So crisp and smooth, not like any other apple flavored whisky I've tried before. Hopefully they have a bottle or two of that when we get there!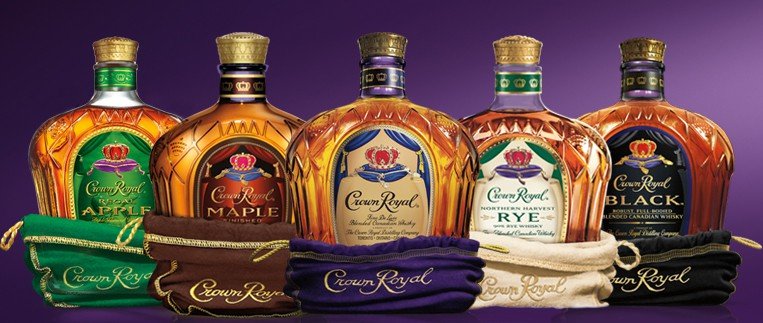 Who's got me for a winner in that one? Everyone who knows me know how competitive I am so friendly fellow bloggers beware…
I'm also going to have access to pit boxes, Victory Lane and even a pace car ride!
Like I said, even Christie gave me a free pass to miss her birthday for this weekend. Don't worry, we're having one of her 10 birthday parties early this year…
Stay tuned this week coming up for my tweets and Instagram updates – follow with me using hashtags #JeffKyle400 and #CrownRoyal.
Wish me luck!