You guys have to go and check out the Hard Rock Cafe World Burger Tour! It's a sampling of burgers from Hard Rock Cafes all around the world and I can say first hand – you don't want to miss them.
Starting on May 1st and continuing on through the end of June, Hard Rock is offering Local Legendary Burgers from all around the world. The Hard Rock gives chefs at their cafes the freedom to create a unique hamburger from their region that captures the flavors if their city the best. These signature burgers were only available at those cafe locations – until now!
I was lucky enough to be able to attend a sampling of these burgers (and cocktails) that will premier on the menu. It was a really fun night filled with food and drinks and a lot of great people.
I'll share with you some of my favorites from the taste testing – burgers first…
The Java Lava Burger is from Seattle. An Angus Beef patty rubbed with espresso and topped with lava sauce, crispy java onion straws, bacon and cheddar cheese. Garnished with a fried jalapeño.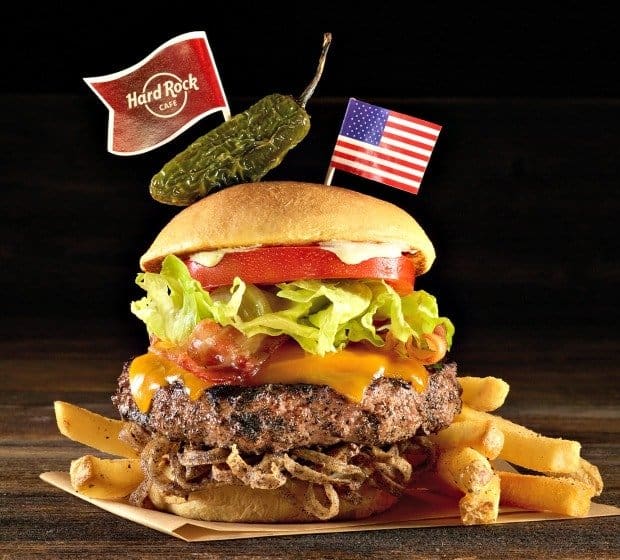 Then there was the Schnitzel Burger from Germany. This one features two stacks of pork schnitzel (crispy, thin pork cutlets) topped with sauerkraut, spicy brown mustard and bacon.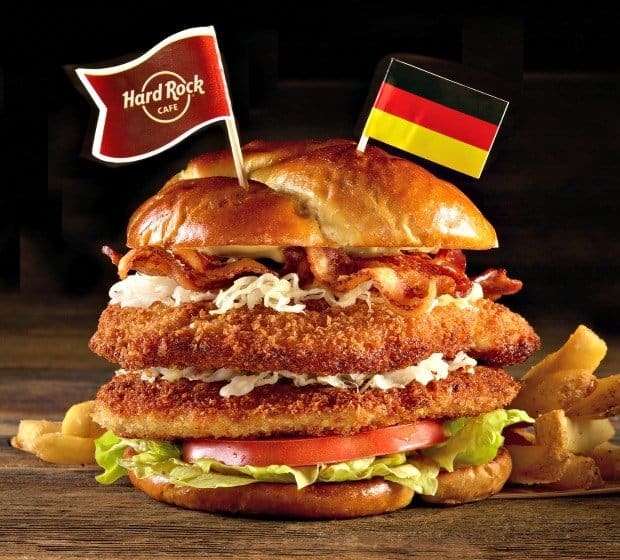 The Banh Mi Burger is a Vietnamese special that has an Angus Beef patty topped with a Vietnamese glaze, pickled vegetables (I got my veg in) and cucumbers. It was like a burger and a salad all in one – bonus.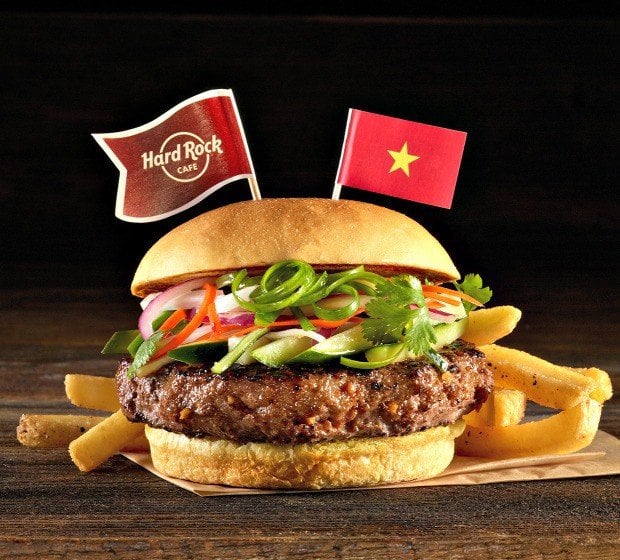 The Date Burger from United Arab Emirates has an Angus Beef patty topped with a date chutney, fresh dates and cream cheese. This one was good, not my favorite but Christie was pretty much drooling at the picture when I showed her. That's the one she'll be ordering when we go.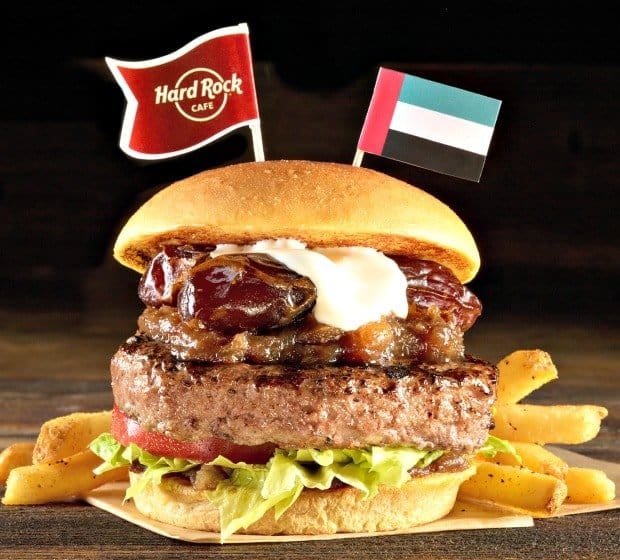 All burgers were awesome, but my the top of the list for me was the Marimba Burger from Guatemala. An Angus Beef patty topped with chipotle and jalapeño spiced layer of beans, fresh salsa, monterey jack cheese, cheddar cheese and crispy tortilla straws. Seriously – I think I had way more than my share of these. So good.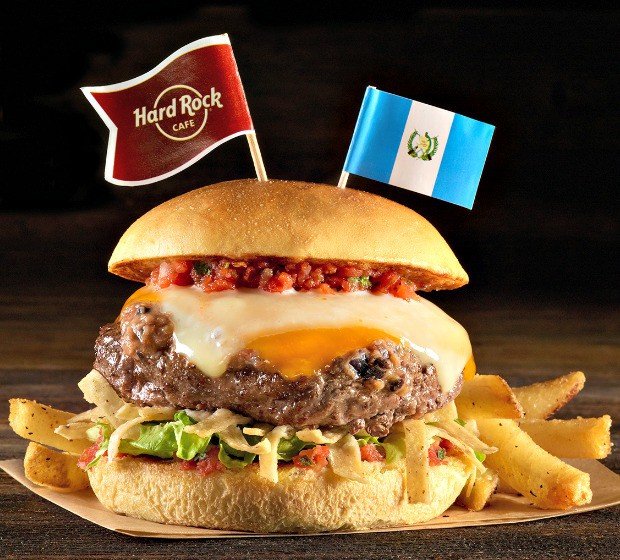 And last but not least, there are the cocktails. I tried them ALL…maybe I didn't finish them all but I did try all of them. They were all delicious but my favorite was the Maple Old Fashioned. Made with Maker's Mark Bourbon, maple syrup, orange juice and cherries – garnished with a crisp bacon strip. That was the best part, the bourbon soaked bacon garnish.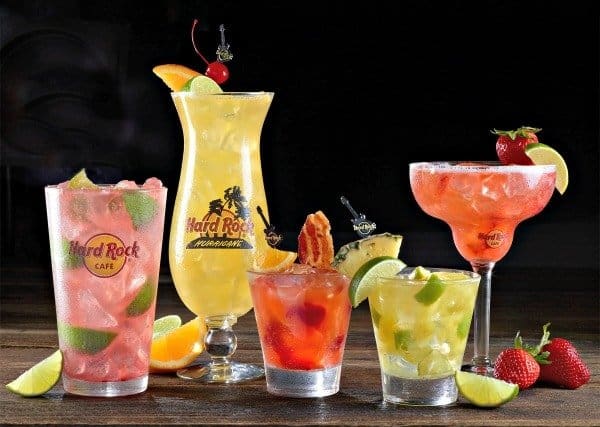 And if you happen to visit the Hard Rock at Yankee stadium, they have a limited edition Bernie Williams guitar pin that's only available at the Yankee Stadium location. The proceeds from the pin will benefit the Hillside Food Outreach program. So that's a good cause, and it's just a cool souvenier to have.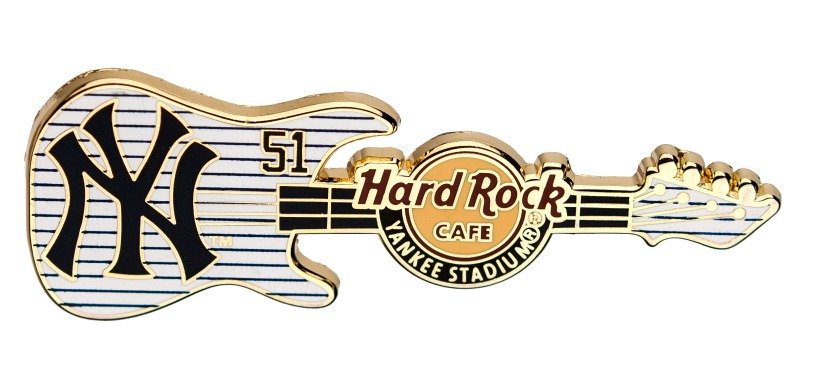 If anyone gets out to Hard Rock to try out any of these burgers and cocktails leave a comment and let me know which one was your favorite!