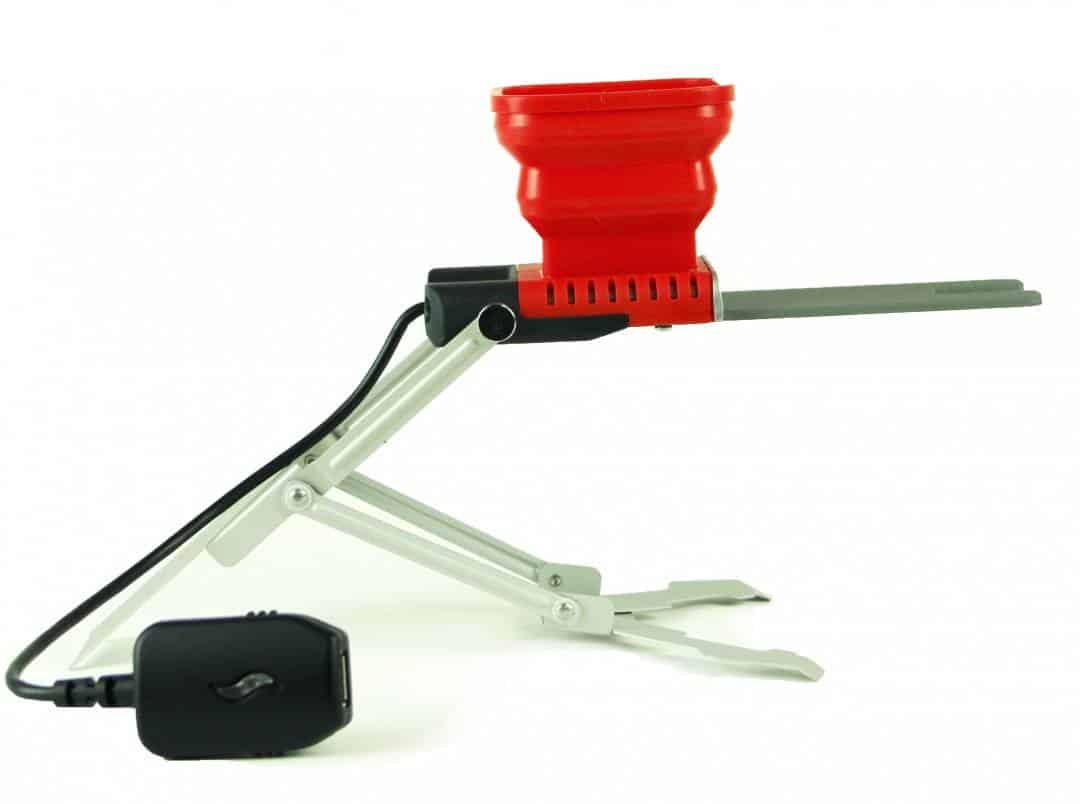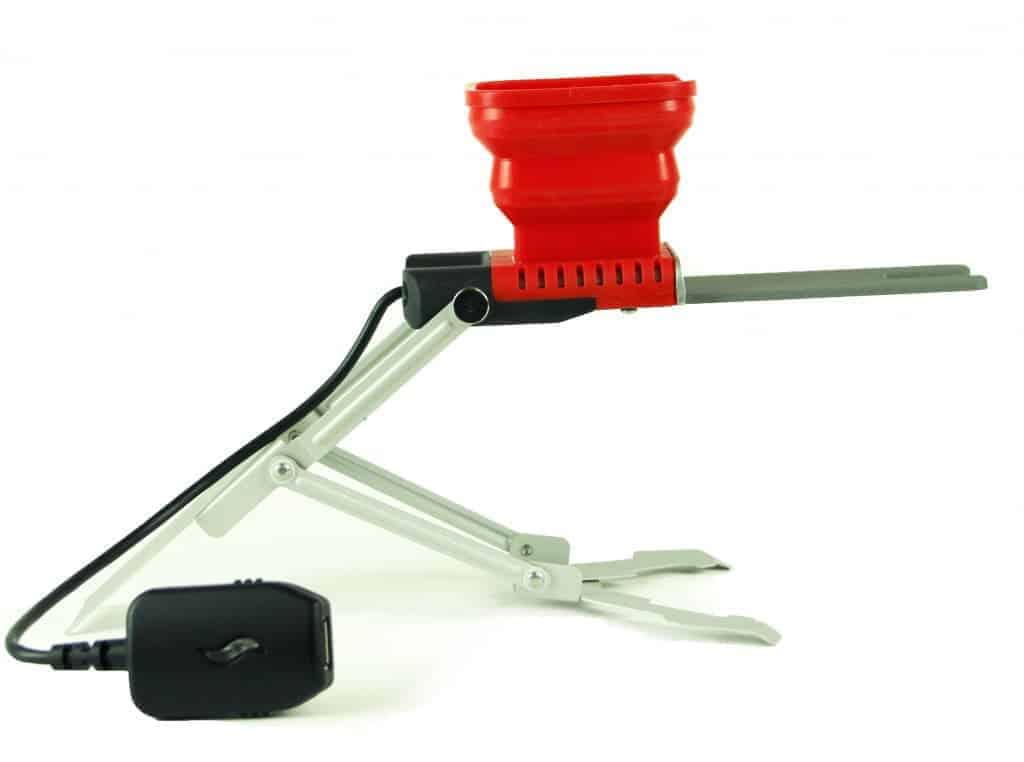 Ok, here's a gadget you're gonna love – even for all you gadget haters in the world – you're gonna love this one.
FlameStower is a cell phone charger that works with fire. Yep, fire.
Any campers out there?? This gadget is for you. Don't need to worry about a cloudy day with your solar powered charger – or what if your cell phone needs a charge at night? With the FlameStower all you have to do is build a fire. And we know you'll have a camp fire going anyway to cook your dinner and make all those s'mores, right?
The FlameStower claims to work as fast as USB ports and it'll charge any small electronic device like your cell phone or camera.
All you have to do is put the FlameStower charger into any fire source and the heat from the fire converts into electricity to power up your electronics. It fully charges a cell phone in three hours. But only after a couple of minutes it will give you some talk time.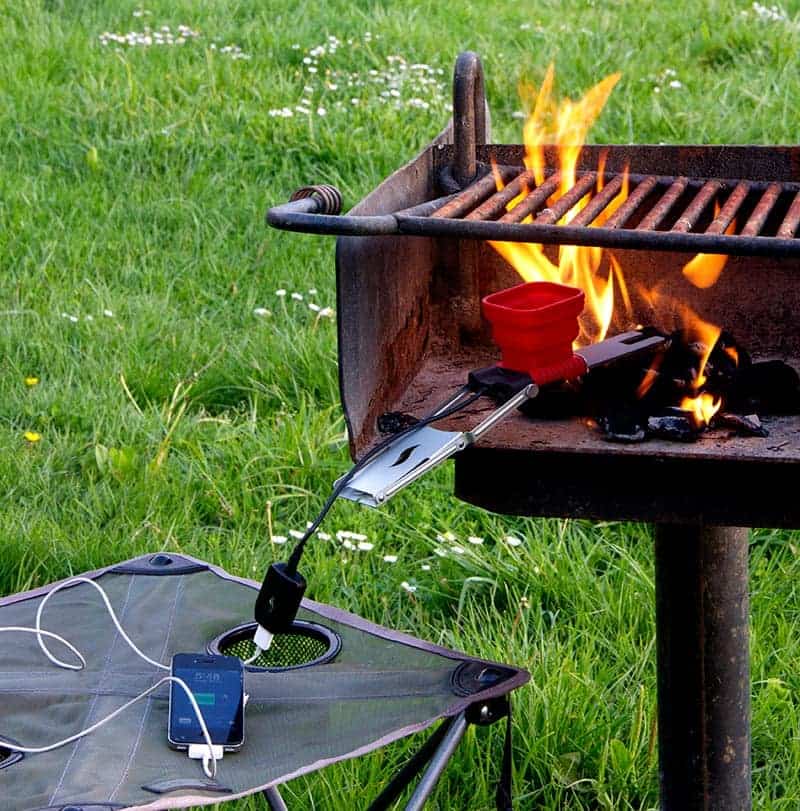 It'll cost you about 90 bucks but as far as what it might save you in the long run, I think it might be worth it. I'm not much of a camper at all I definitely admit that…but I think this FlameStower is such a cool gadget I might just get one for sitting out on the deck. Throw it in my fire pit – or the grill when I've got that brisket on…just for the hell of it.