While I'm not one to go out and indulge in several cocktails every weekend, ahem, there are times when things just…happen.
Like game night at a friend's house or a summer BBQ (without the kids) or around the Holiday's when indulging too much in food and cocktails is just what you do.
Or sometimes it's just having too many of one type of cocktail. Like too many margaritas? Or too many Hurricanes…So when those nights do happen, thankfully there's a product like this Ficks Cocktail Fortifier.
There are three different flavors of Ficks. Ginger, lemon and lime.
What Ficks does is "fortify" your cocktail with ingredients that will replace the things in your body that alcohol takes away. Genius.
So they have milk thistle which prevents toxins from damaging your liver- check. And they also claim that milk thistle calms you liver in times of stress.
I can tell you right now, there are times when my liver is stressed. Big Time.
There's also electrolytes to keep you hydrated, ginger root to prevent and soothe nausea and some amino acids to get rid of all the bad alcohol byproducts.
Kind of makes you not really want to drink alcohol doesn't it? That was just a joke. Seriously, just a joke. But anyway, if this stuff works?? How fantastic would that be?
Again, would I put a shot in my bourbon? I don't know, but I read about adding a splash of the ginger flavored Ficks to straight bourbon or whiskey… it might be worth a try. But for specific cocktails especially I would definitely start experimenting.
Ficks also claims to add "zing" and a unique flavor to your drinks, so it's not only helping you out but it's making your drinks taste even better.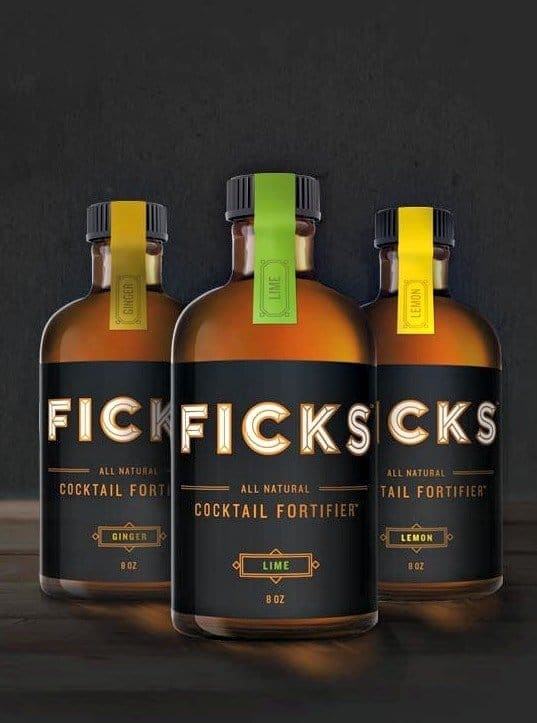 I placed my pre-order for all three bottles. It's supposed to be out in February…I'm hoping its' not too much longer! I'll let you know how it works as soon as it comes.
So much work, so little time…