I wanted to tell you some more about our trip that we took to Eataly in New York City last week.
If you haven't had a chance to get there yet, you really should try and make the trip.
We have gone the last couple of time during the day, and also during the week. Taking a day off work to go spend some time at Eataly isn't a bad thing, at all. The crowds are minimal and the service is so much better. I do hear that it's pretty crowded on the weekends or after work but I haven't experienced that yet.
So as I had mentioned before, we kind of have a routine when we go. La Piazza is where we start, in the center of Eataly. Usually, we start with the "Grande Piatto Misto Di Salumi aand Formaggi". Which translates into an assortment of the most delicious meats and cheeses that Eataly has to offer. My favorite of the cheeses they bring is the grana padano, which is like the best parmesan cheese you've ever had.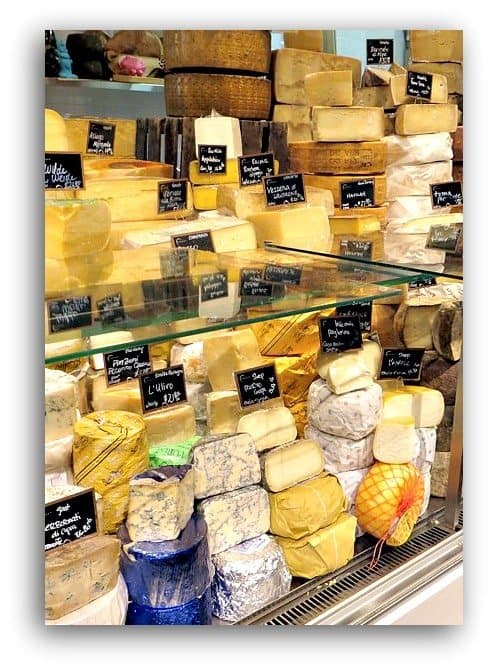 While we are waiting for the cheese and meat board to come, I usually sneak off to get a bunch of those cannoli…this was an assortment of orange zest, chocolate chip and pistachio. The orange zest is by far my favorite. The shell is thin and crispy and the filling is made with their fresh ricotta cheese. You really can't get much better.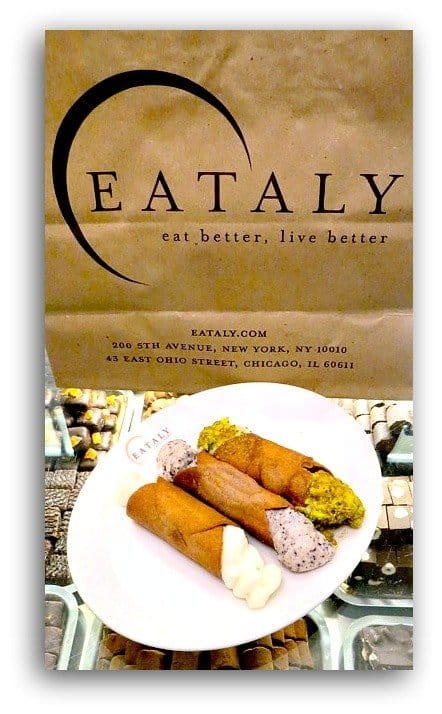 Then we work our way up to the beer garden, Birreria, for some beer and the most delicious fried shiitake mushrooms you have ever eaten. These things are ridiculous. I know they don't sound like anything special- but trust me, the mushrooms alone are worth the trip. And of course, they taste amazing with some of the awesome house brewed beer that sits in cask ales thirty feet from where you sit.
My favorite beer that I tasted that day was a Thyme Pale Ale, made with fresh thyme imported from the hills of Borgorose, Italy. There's also a Chestnut Mild Ale and a Winter Warmer which is a creation of Mario Batali and the Birreria Brothers which includes green cardamom, saba, slow-roasted farro and candied ginger. Also delicious. We tried them all.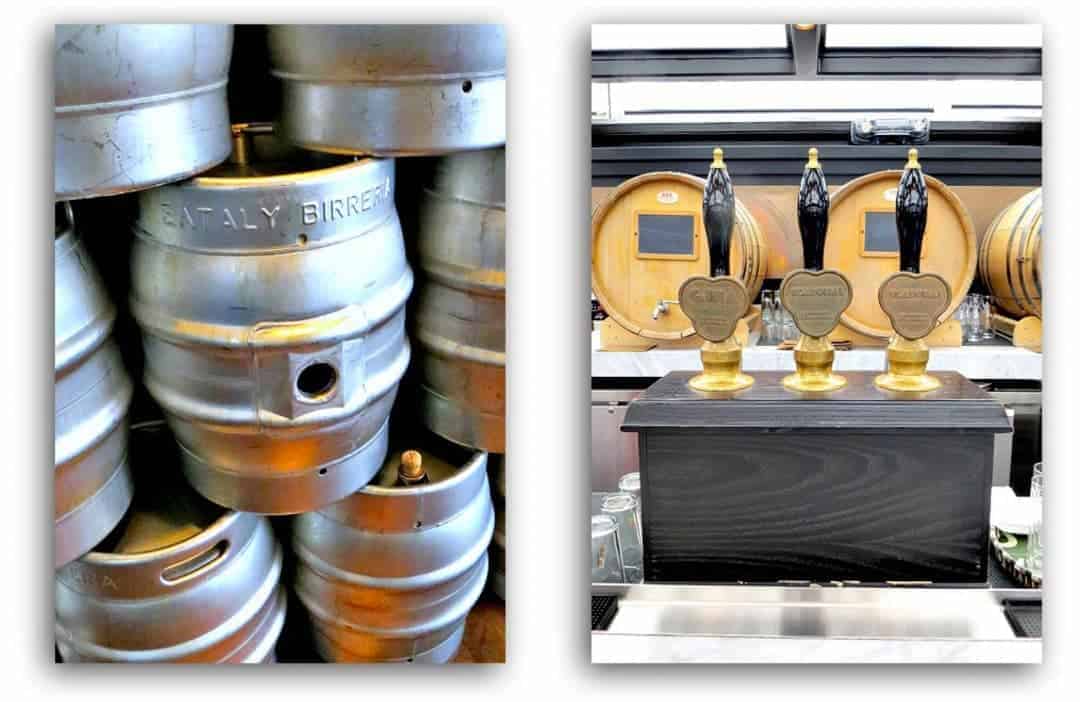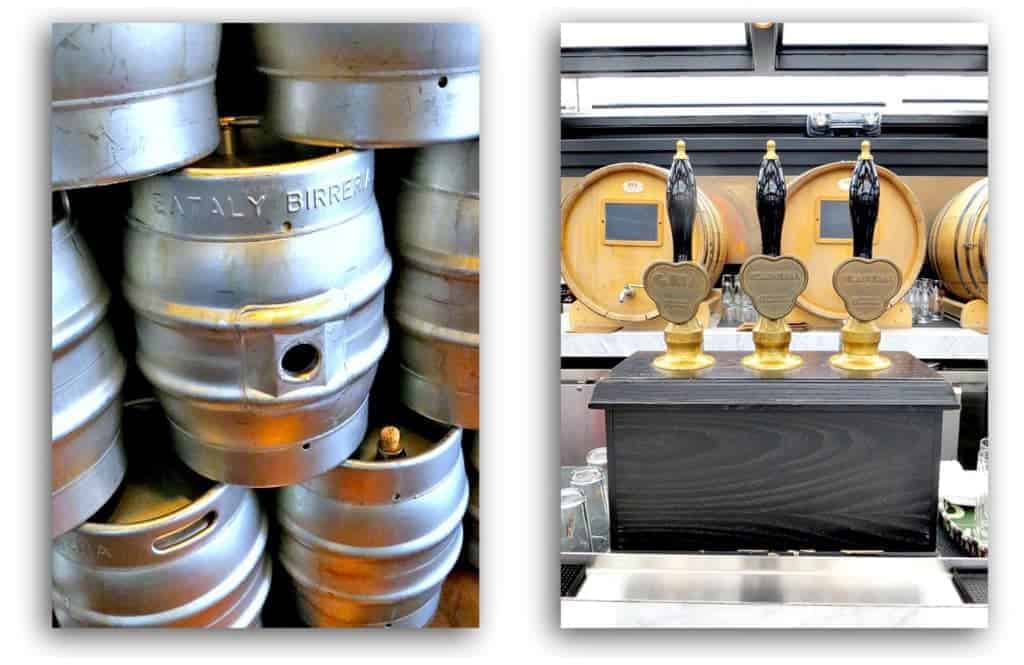 Eventually we get down to "La Pizza & LaPasta, just in case we weren't full enough, and get some more amazing food. And, yep, some more drinks to wash it all down. I tend to stick with the mushroom theme and order a wood oven cooked pizza with fresh mushrooms. It's the best pizza I've ever had. Everyone else seems to order the pasta, which is also delicious, but I'm usually a little to full at this point. I do seem to be able to manage my whole pizza though.
The fish counter is pretty unreal, they have everything from these giant prawns to wild caught, cooked octopus. Every single item in their seafood counter is fresh, never frozen. My next trip to Eataly is going to be with a cooler filled with ice so I can bring some of this stuff home.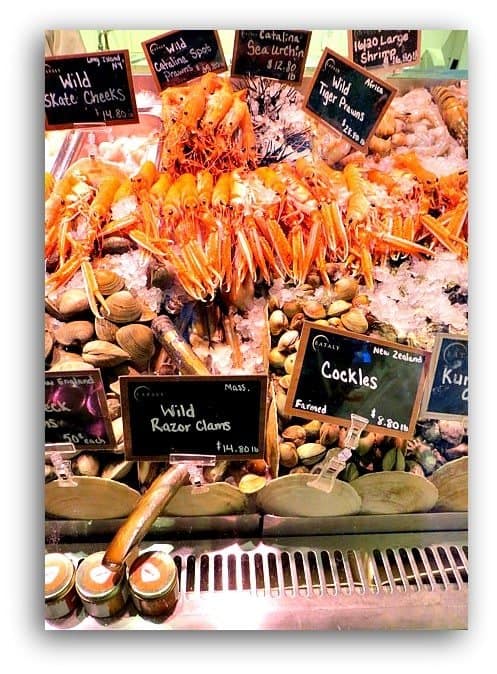 You could say that when we go to Eataly, we get our shopping done…we have breakfast, lunch, dinner, dessert and do our cocktail hour(s) all in one stop.
So it's really kind of a bargain if you look at it that way…