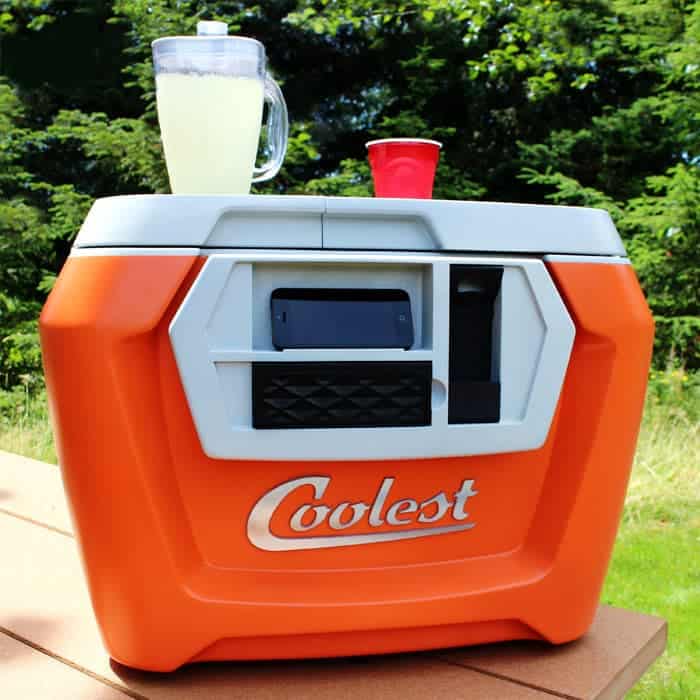 Yeah, this product really fits it's name – because it definitely is the Coolest Cooler I've ever seen.
With tailgating season gearing up for football fans, this cooler will be flying off the shelves. The Coolest Cooler is currently being funded through a Kickstarter campaign and will be ready for sale on August 29th. That's 3 days. 3 days until this thing is mine!
Just to list some of the features of the Coolest Cooler, I'll start with the big blender attachment on top. Perfect for whipping up some margaritas or some daiquiris, it's got an 18 volt that will crush 6 gallons of drinks and ice on a single charge.
My favorite feature though are the bluetooth (waterproof!) wireless speakers. I'm always looking for good speakers to blast some Springsteen through when I'm tailgating. Since the speakers are built in, no need to grab an extra gadget when I'm packing up.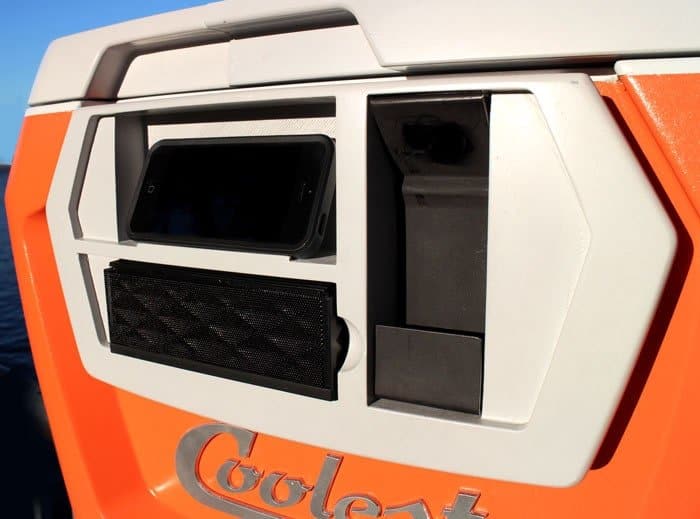 If you're heading to the beach there's also a handy gear tie-down for all the extra umbrellas and beach chairs and kids toys you have to lug with you. And you won't get tired carrying your Coolest Cooler either because it has beach wheels too.
So you want to keep the party going after dark? No problem, this cooler's LED unbreakable lights that are embedded in the lid will help you find the right beverage that you're looking for, and help you be DJ to all the tunes you'll be playing.
And you can say goodbye to soggy sandwiches with the Coolest Cooler! An essential feature of the coolest cooler is the split lid design. You can open one side at a time to grab some ice for the blender without letting all the warm air get in. You can also pack each side with different tailgating essentials – use one side as a dry side for all your food and items you don't want getting wet, and the other side for packing with ice and your cold ones.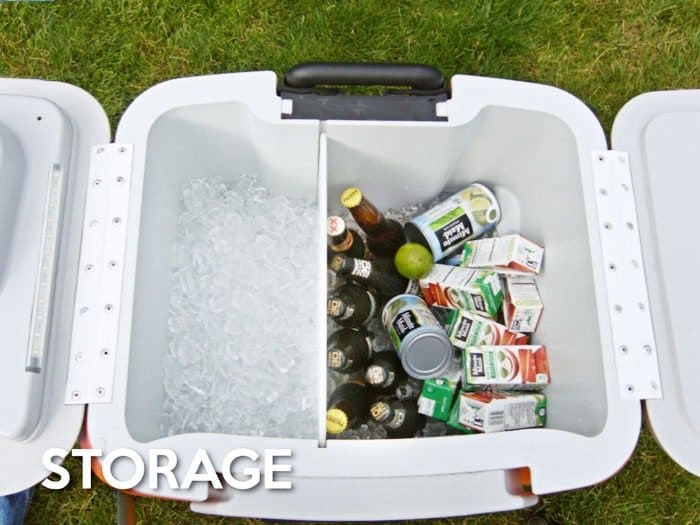 Three more days until this cooler is getting delivered to my front door!