This Cooking With Beer post has all of my favorite recipes, that have the beer cooked right in them. We can have beer on the side too, no worries there!
I've got a few recipes that I made with beer…there's Guinness Beer Nuts – that are totally addictive, so make double if you're going to try them out. Or Spicy Drunken Shrimp that's awesome for both dinner or appetizers, you need to serve it with a lot of bread to soak up all the sauce. It's buttery, spicy and full of beer.
But here's a few others that I found that are on my list of recipes to try.
The first recipe up are these Slow Cooker Ginger Beer Barbecue Baby Back Ribs from Chef Dennis.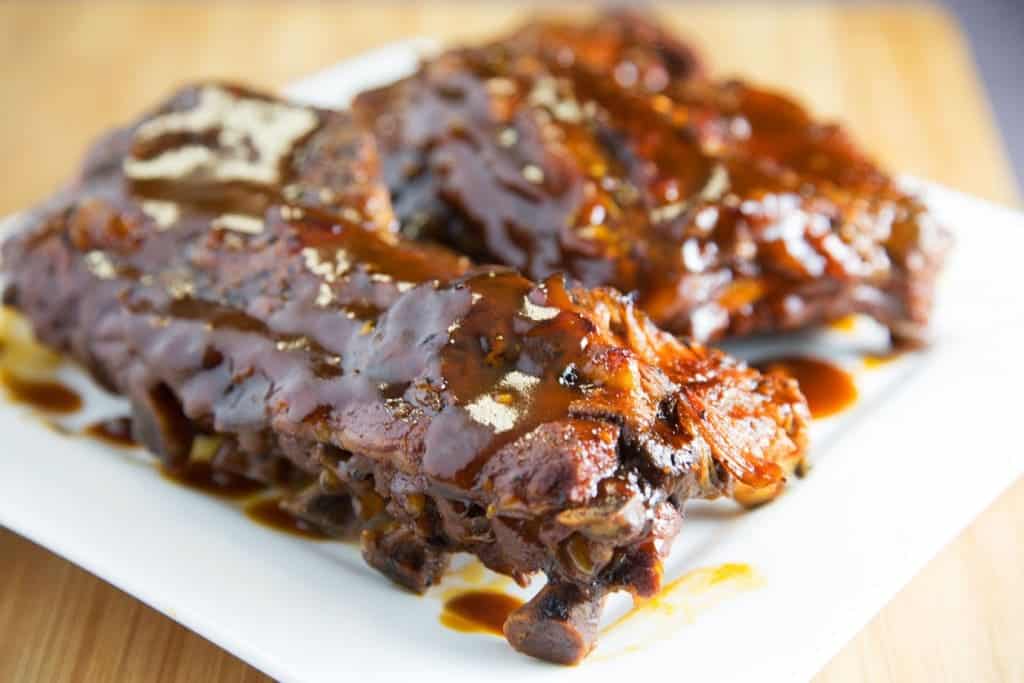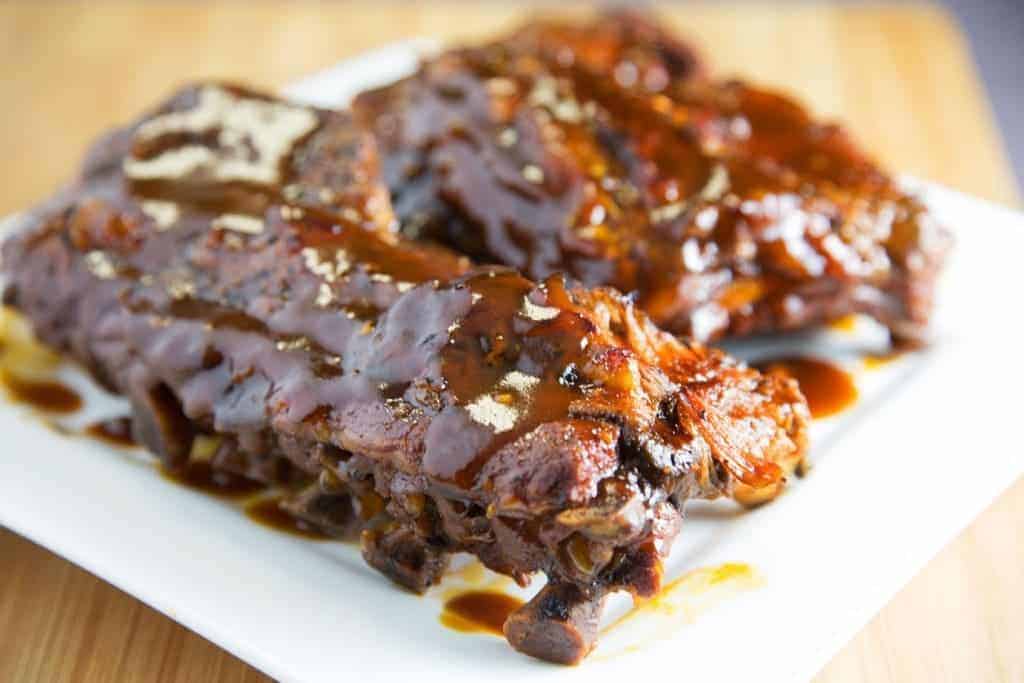 I'm a huge fan of ginger beer – for drinking. I can't say that I've ever cooked with it though and this recipe seems like a great way to try it. Fall off the bone, slow cooked baby back ribs covered with a sweet, ginger beer barbecue sauce.
Next one up is this Beer Chili recipe from A Spicy Perspective.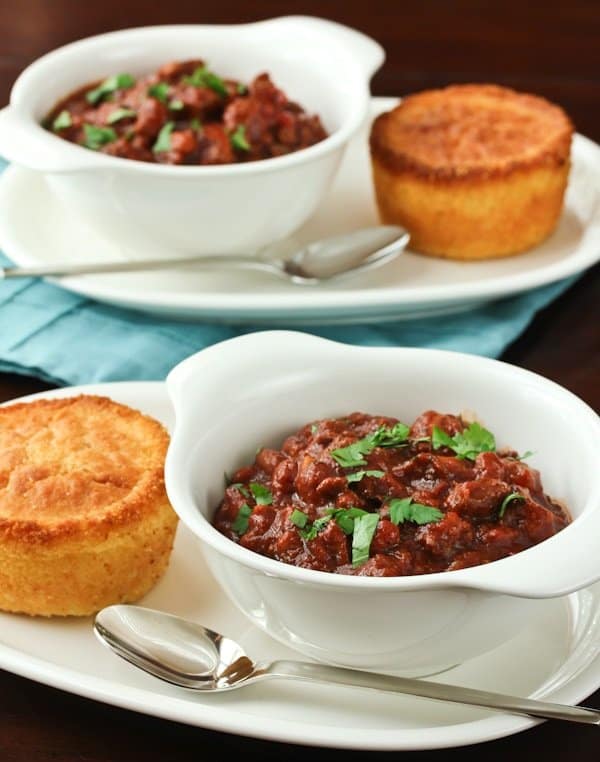 What I like about this recipe is that it claims to have the perfect bean to meat ratio. I'm a big fan of things having the right ratios so already I was sold….and it was made for a friend of hers that wanted a not too spicy, but spicy enough and didn't take too long to make. Sounds like my kind of friend.
I guess I'm keeping with the Tex-Mex theme here with these Turkey and Mushroom Quesadillas with beer pickled jalapeños.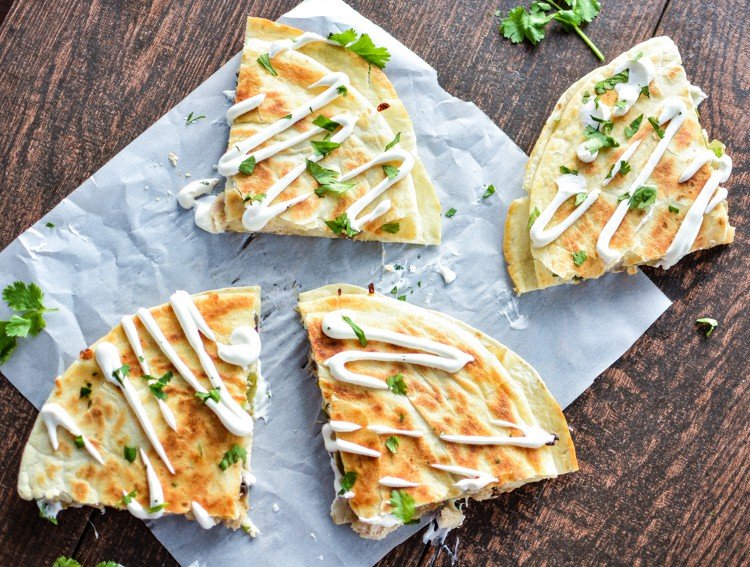 Another great recipe to use up leftovers, but I think I'd definitely cook up some shredded chicken or turkey to make these quesadillas even if I didn't have the leftovers. And beer pickled jalapeños? That alone is worth trying out this recipe. Impressive.
Let's finish this cooking with beer round-up with these Beer Soaked Chili Cheese Fries.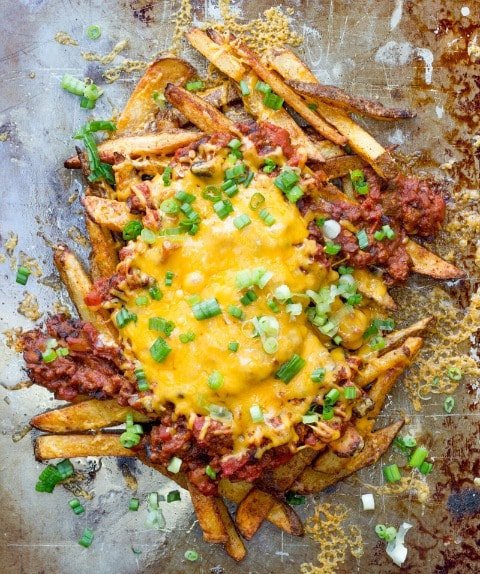 French fries soaked in beer? How did I not think of that? Covered with chili and cheese make these french fries the perfect appetizer for friends or in my case…dinner with a few beers.