On my search for a new gadget, I came across this Bosch Heated Jacket
. It has three warming core heat zones, 2 chest zones and 1 back zone. And a three level heat controller (high, medium and low) for up to 6 hours of heated run time. Nice.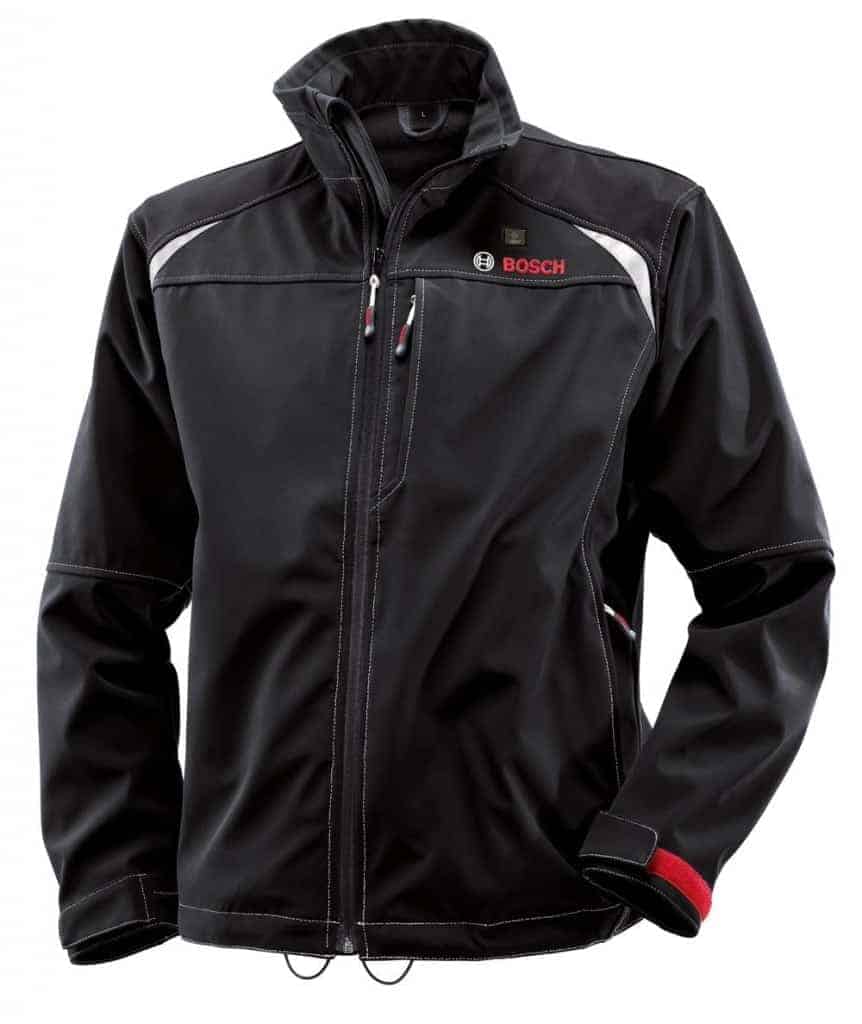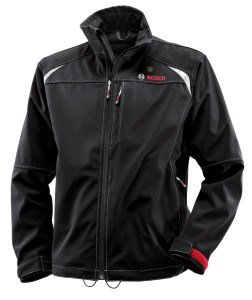 Now I do realize that it's a little pricey at $180 bucks but really, don't we all wish we had one? For football games, or post-season baseball, working outside in the freezing cold weather, ice fishing…well, if anyone goes ice fishing this would totally come in handy.
I only wish I found this sooner, like BEFORE I went to the outdoor hockey game at Yankee Stadium. This was the first time that a hockey game was played at the new Yankee Stadium. The New York Rangers were playing the New Jersey Devils. Although I'm not a huge hockey fan, it's fun enough, especially if I get to go to Yankee Stadium to watch it.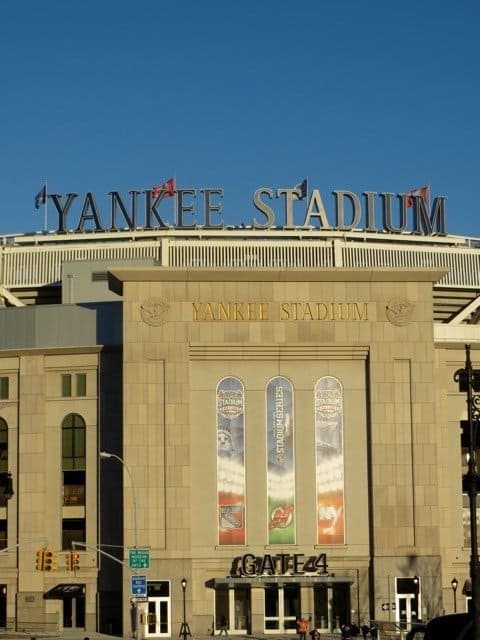 But of course, it was a horribly cold day in New York, like 5 degrees for a high. The game was awesome though, lots of action and high scoring, a total of 10 goals combined. So at least there was enough excitement to take our mind off of the fact that we couldn't feel our feet very much.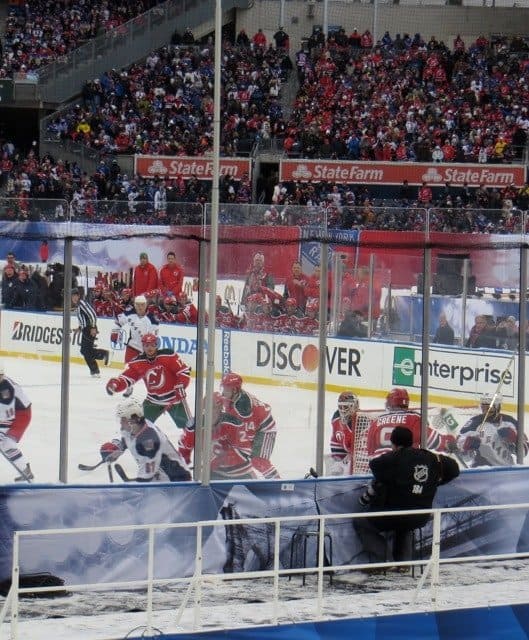 I also have to mention that Bruce Springsteen's good friend Southside Johnny came out at the end of the 2nd period to sing his hit song "We're Having a Party". It was a total surprise, no one knew he was going to be there.
Yes, I have been waiting for some time now to fit Bruce Springsteen's name in one of my posts being the huge Bruce Fan that I am.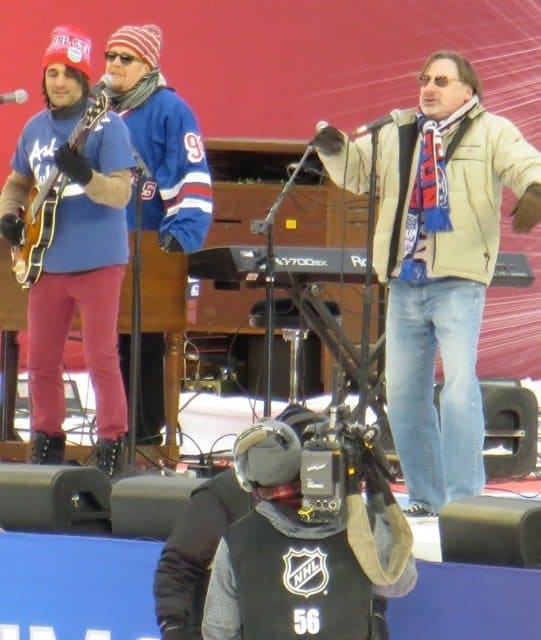 Like I said, I am from Jersey.
But even though I was well prepared for the weather after the 3rd period came to an end the snow starting coming down and the temperature dropped a couple more degrees. I would have tackled someone for this heated jacket if I saw it on them. It was COLD.
But it's all about the experience, right?
We did work our way into the NYY Steak House to thaw out afterwards with a few martini's and some fried oysters.
You've got to tough it out to get to the good stuff.
All in all it was well worth the frozen appendages, the hockey game was great and the fried oysters with the Yankeetinis were even better!