For the next Mantitlement giveaway…a Boogie Board LCD Writer with a case!
We had given this as a gift to my niece for Christmas and I thought it was kind of boring at first…but my sister-in-law explained that her kids are constantly drawing and doodling and it saves her from buying scrap paper for them all the time.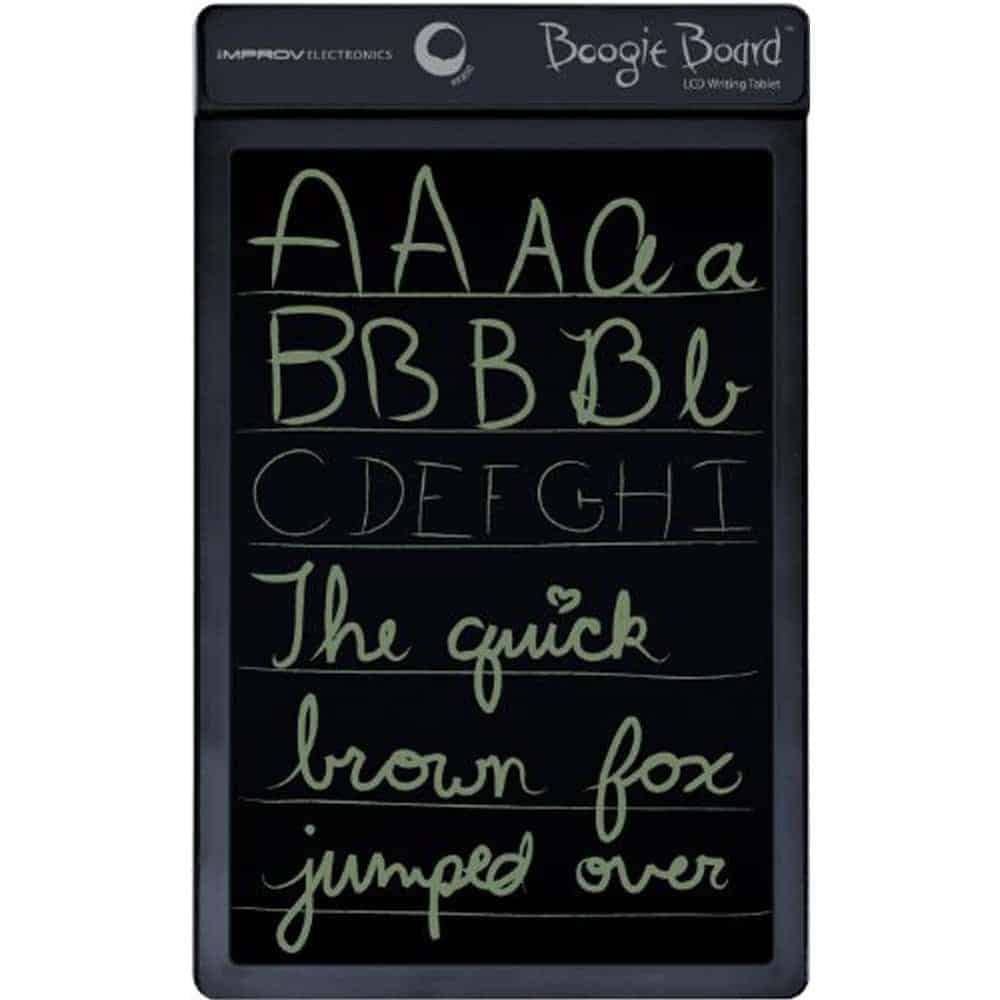 Well, I guess it's not really boring after all…kind of neat. And my kids are always drawing too so it would be great to have something for them to be able to write on over and over just by wiping it off.
Then I thought, forget about the kids, I think it would be a great thing for me!
I went out and got one and I've been using it to write myself notes so I don't run out the door and forget things like I sometimes do…or to write lists for the grocery store, whatever I need to remember – that I usually don't.
Or if I find a recipe for an interesting drink or a good dinner I think I'd like to make, it's easy to write it down really quick on the board. I also like that it's pretty big- much larger than a sticky note- making it kind of hard to not see it sitting there on the desk before I run out the door.
So I thought it might be helpful to you guys too.