The Best Recipes of 2014 are our top social media recipes from 2014! These dinner recipes are always on our menu, our kids love them all!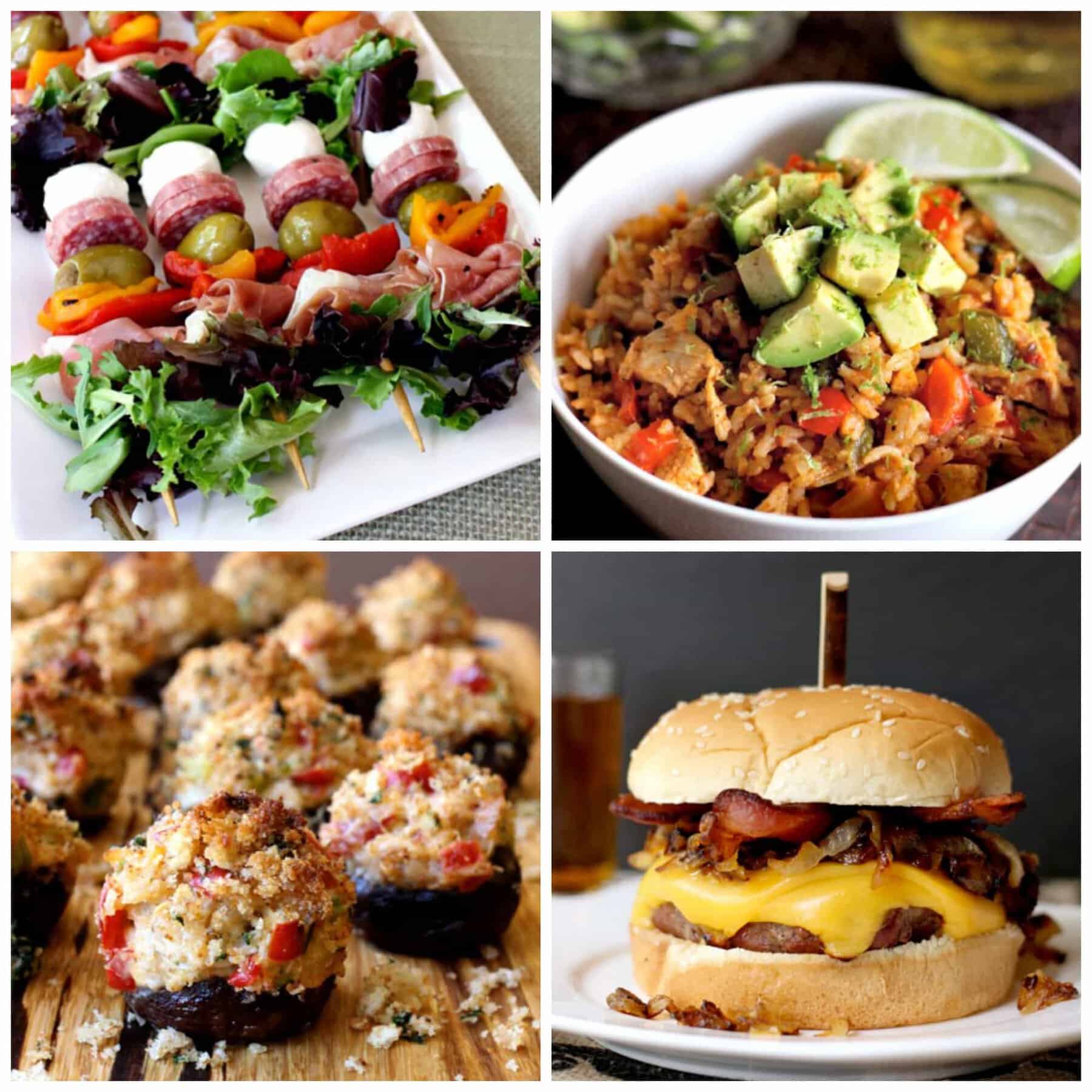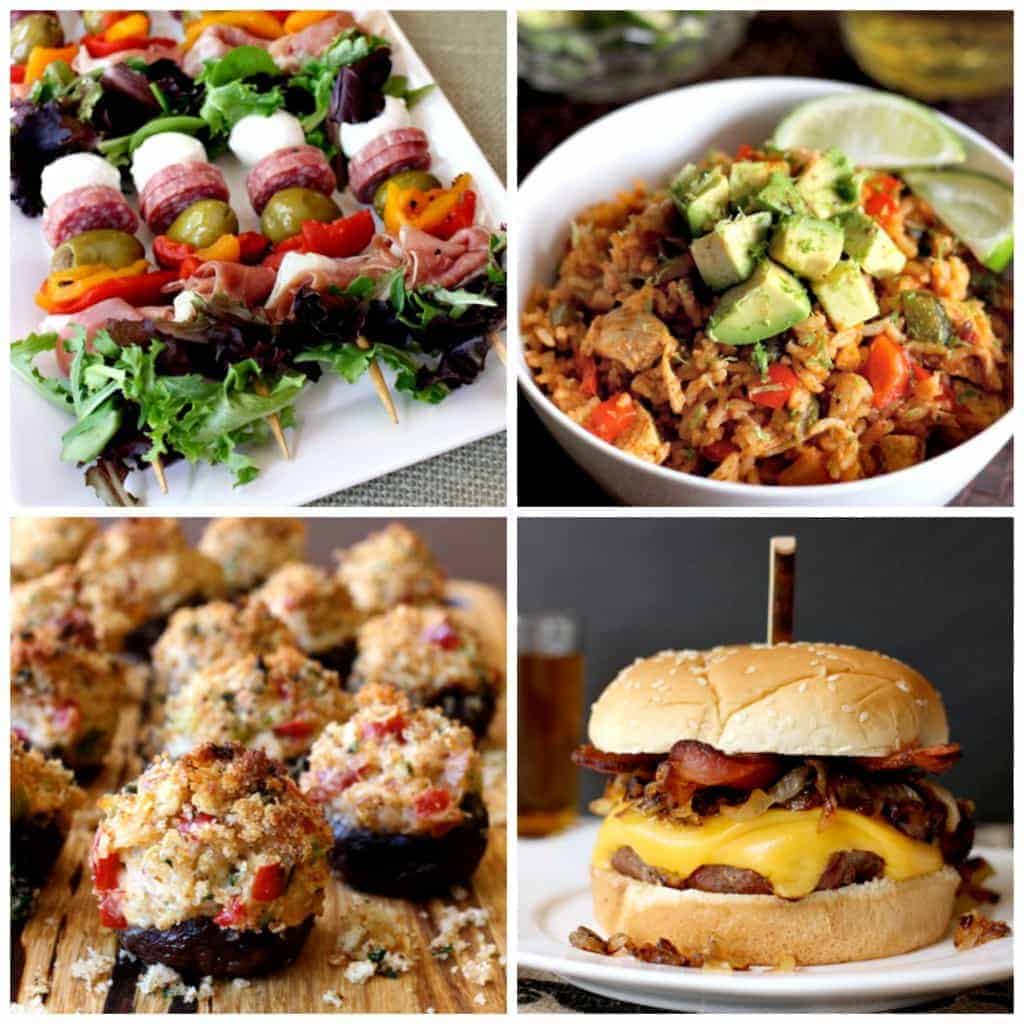 Now that we're into the new year, I wanted to take a look back at the Best Recipes of 2014.
First I wanted to thank everyone for following along here at Manitlement, all of your comments, likes, tweets and pins make the all the work put into this web site worth it!
Let's start with these Antipasto Salad Kabobs –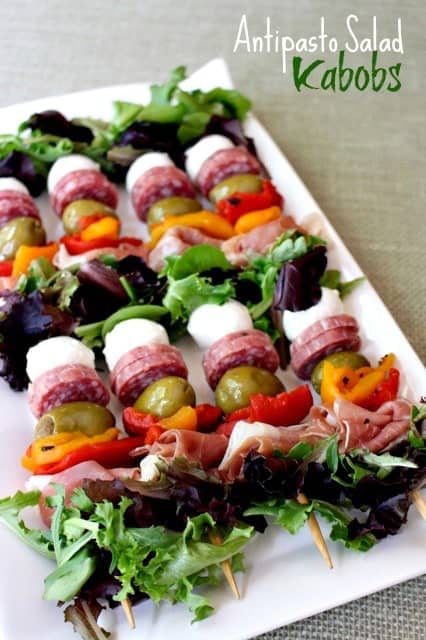 I thought of this recipe as a way to serve salad at a party without having to put out separate bowls. Half of the time it's the reason why we don't have salad at a dinner party, because the table is already full with plates and glasses and all the food! This way everyone can grab a skewer and just put it on their plate. Drizzle a little dressing over it and you're all set.
Next up is this Chicken Fajita Rice –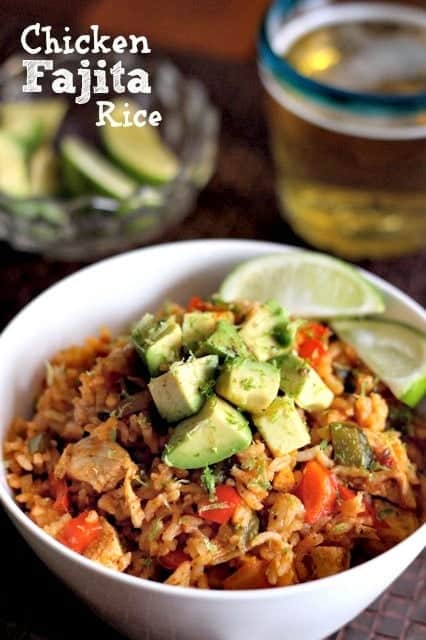 My boys love anything Mexican. Tacos, fajitas, quesadillas. We make it a lot at home but they also love going out for Mexican because of all the sides – especially the rice. This Chicken Fajita Rice is the best of all of the dishes they love combined into one bowl. And a bonus, it's also really good for you, so eat up! No reason to feel guilty about this dinner!
These Crispy Crab Stuffed Mushrooms have been pinned a ton of times –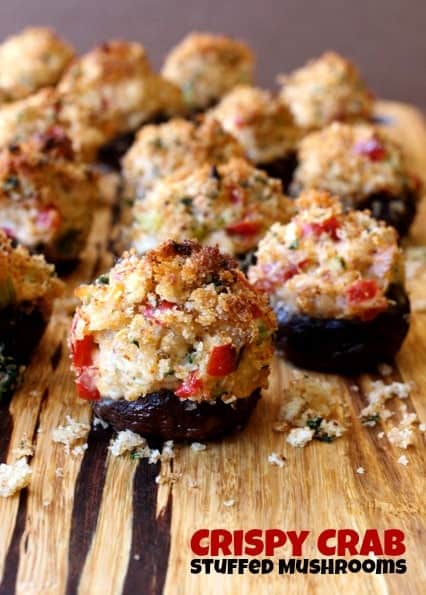 The filling is a perfect ratio of crab, vegetables and cream cheese. It's actually mostly crab and sauteed vegetables with just a little cream cheese to hold it together. The proportions of ingredients are big around here…so this one's a winner.
This Whiskey Burger made it on the list too –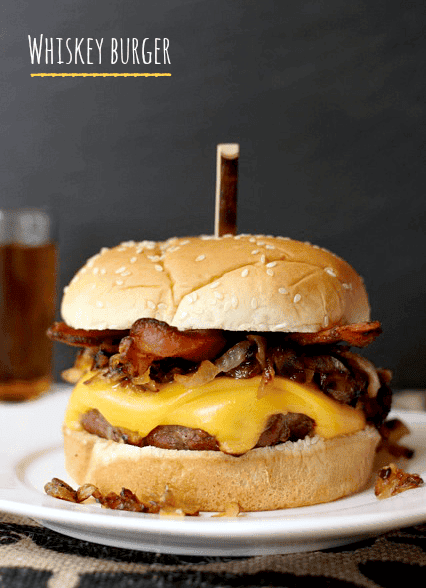 For this recipe I took hamburger patties and soaked them in whiskey and garlic. Then I topped the boozy burgers with caramelized onions, bacon and cheese. How can you go wrong with that? I don't think we've made hamburgers the same ever since this recipe posted.
I guess everything is better with booze!
Looking ahead to 2015, would you guys want to keeping seeing a mix of healthy and let's say…more indulgent recipes, kind of the way it's been? Or are you leaning toward "Team Healthy" for the new year?
I'd love to hear your feedback!