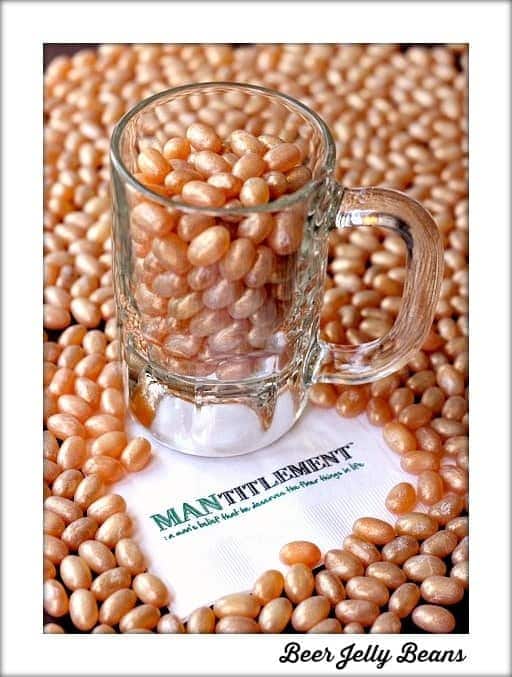 Jelly Belly® has now come up with the perfect flavor for my Easter basket…Draft Beer Jelly Beans.
So now I can drink my favorite beer while snacking on my favorite candy.
When I first opened the bag, I have to admit I was a little put off. When they say these beans have "notes of wheat" they aren't kidding. The smell is a little overpowering at first. Maybe it's just not what you'd expect from a bag of candy, but I still couldn't wait to try them…
It was the most interesting flavored candy I have tried I can say that for sure. These Draft Beer Jelly Beans are awesome – if you like beer, and I do. It's the kind of thing that you have to keep tasting, over and over, to really pick up the beer flavors.
You can also combine them with other jelly beans to make "cocktails" like for instance, two beer jelly beans and one red apple jelly bean = apple cider shandy.
Or two beer jelly beans and one peach jelly bean = beer sangria.
But I wasn't really doing that. I'm just letting you know that you could…
The people over at Jelly Belly have said that normally their factory has an overall "sweet and fruity" aroma but when these beans are on the line the whole place smells like you're in a brew house. Not a bad job those people at Jelly Belly have!
The draft beer has been one of their most requested flavors over the years and they have finally perfected it, much to the thanks of adult candy lovers everywhere.
So while it's not like I'll be filling my kids easter eggs with these jelly beans, I think that once in a while the treats around the house can be just for the adults.