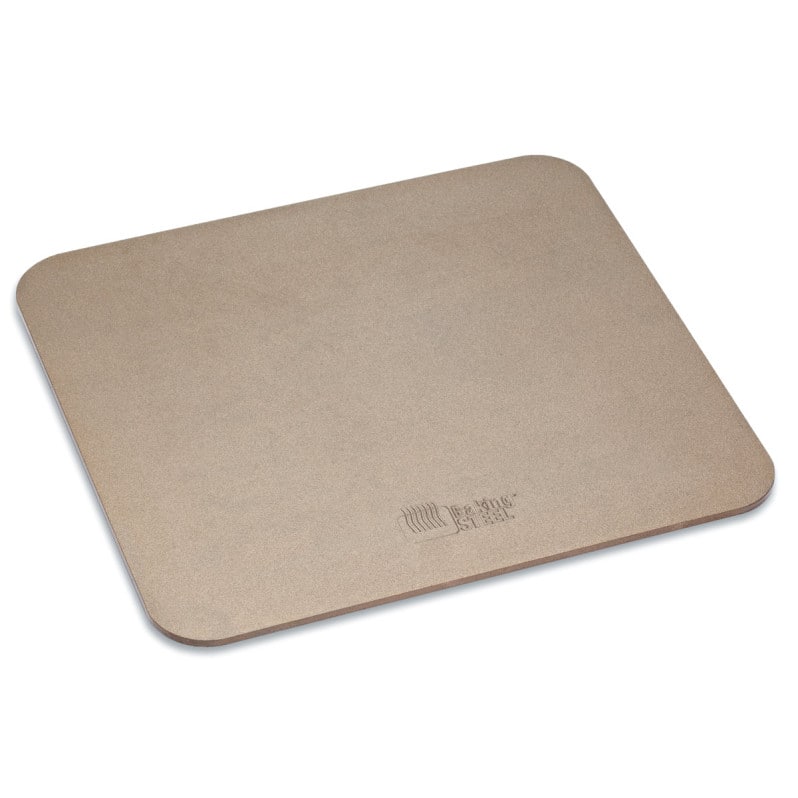 *photo courtesy of Baking® Steel website
On my quest for the perfect way to cook pizza at home, I came across the Baking Steel.
Like most people I know, I'm a huge fan of pizza. Not just any pizza, I mean really good pizza.
There's not a whole lot of great pizza places where I live, I'd say two or three at the most. And only one of them delivers.
And because they're the only gig in town that delivers, it usually it takes a long time for your order to come. Like almost an hour.

We're usually so hungry by the time it comes that we just dive in to the luke-warm pizza instead of heating it back up in the oven. So I started on a mission to make a better-than-take-out pizza at home. I know all about pizza stones I even think we have one somewhere, but it makes the crust so hard. Almost too crispy. Then there's just a standard baking sheet, but that's way too chewy.
So what's the answer?
I think it might be this Baking Steel.
The guy who created the Baking Steel actually works for a steel factory for his day job. He created it using a quarter-inch piece of high-quality steel that he got at the plant he works at, brought it home and started testing.
Because steel is a more conductive cooking surface that stone, you end up with the perfect, crispy crust. The crust, of course being the best part of the pizza, makes this gadget a must have. I often wonder why kids always leave the crust behind when they eat pizza? It's like some pizza-eating code for children. I'm sure I did it too, but thankfully I graduated to liking the crust.
And I'm going to like it even more once I get my Baking Steel…I'm sure I'll follow up with some pizza recipes in a few weeks.
Any suggestions?