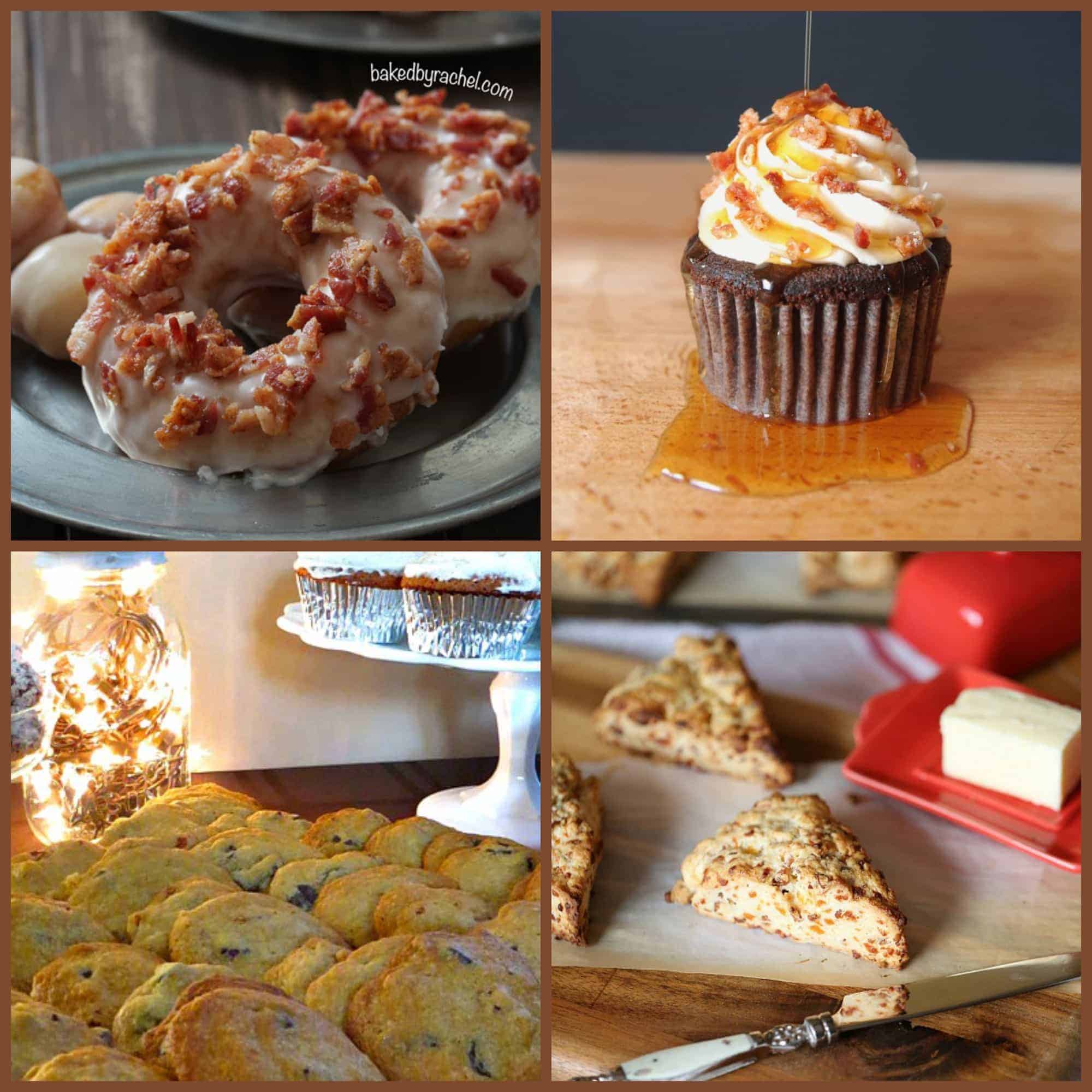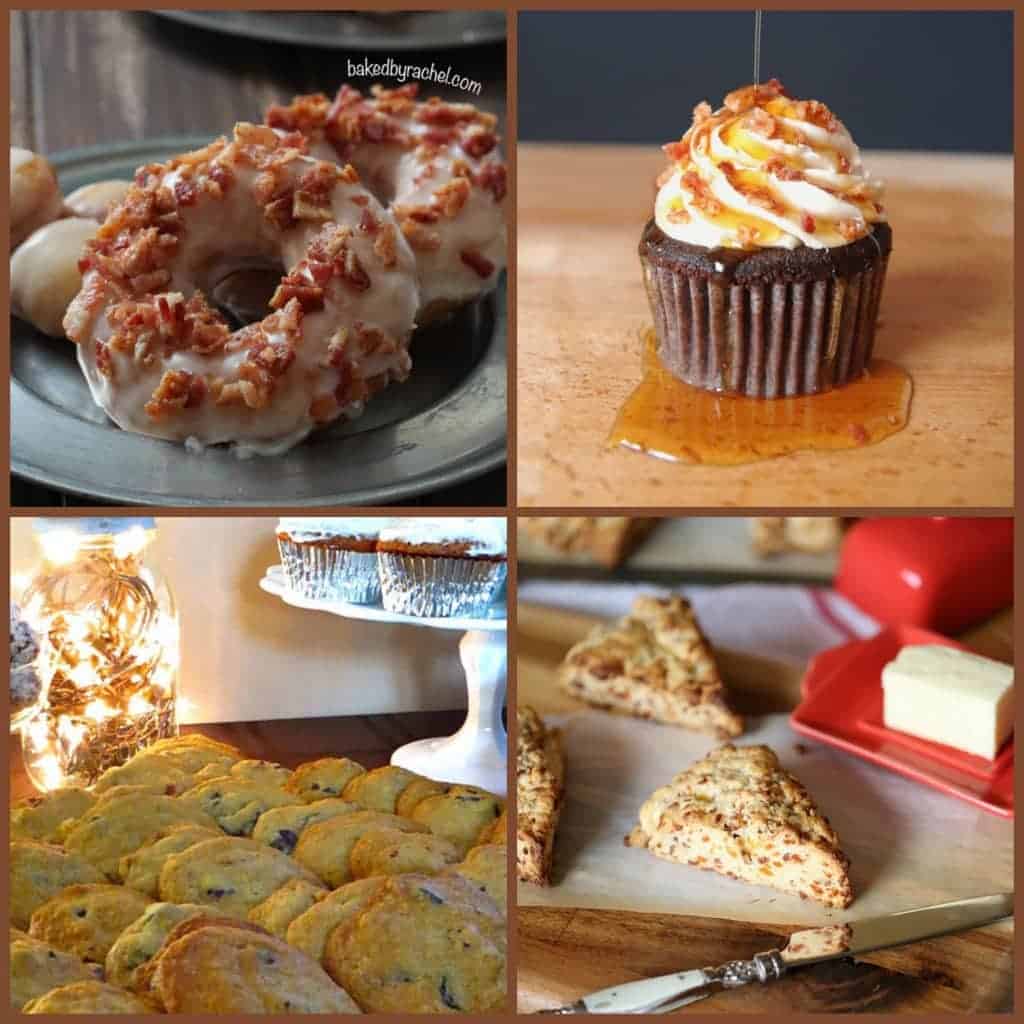 Bacon is on my brain this week – not only for dinner – but why can't we have more Bacon for Dessert?
I've done a lot of recipes so far with bacon, even a bacon chocolate chip cookie that I mention below, but I still feel like more desserts with bacon are needed in the world. OK, well maybe not the world but in my life anyway.
So here are a few…
To start I found these Maple Bacon Donuts from Baked by Rachel –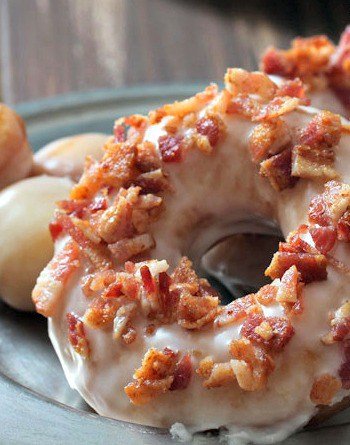 I'm all about frying, as you know, all about donuts and definitely all about donuts covered in a maple glaze and topped with bacon.
Here's my Bourbon Bacon Chocolate Chip Cookies by me – Mantitlement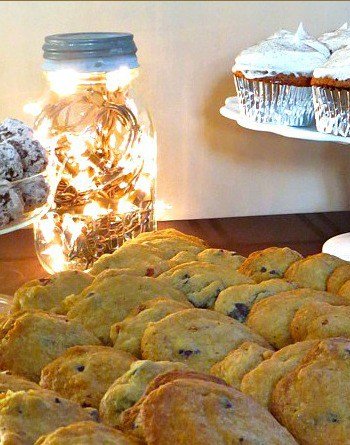 I made these last year for my Bourbon Tasting Party and they were a hit with the guys, even though the taste buds were a little dulled from all the bourbon, still a hit. I'll definitely make them again for Bourbon Tasting Part 2…coming soon.
So cupcakes aren't manly enough for you? Or just for the kids? How about these Chocolate Bacon Cupcakes with Maple Frosting by the Novice Chef –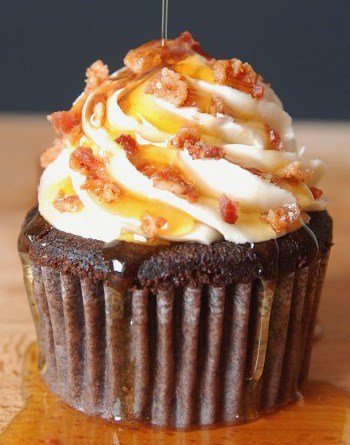 A chocolate cupcake with a pure maple syrup frosting topped with loads of bacon pieces. I for one would have zero problem eating these cupcakes!
And last but not least, Bacon Cheddar Scones from Cookies and Cups –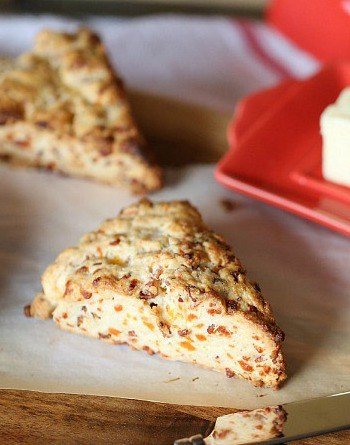 Scones are still another food item that I've only recently tried. We went to a restaurant for brunch one sunday and they had out several flavors of scones. So I finally tried them and yep – they're good. I'm not a baker but thankfully I've had these Bacon Cheddar Scones first-hand and I can say that they are fantastic. Even better than the restaurant version that I had. Crispy outside with pieces of bacon and cheddar cheese on the inside. Butter on these scones is not optional, it's mandatory.