Finally Sussex County New Jersey has its own brewery, Angry Erik Brewing. It's a fun night out and I thought I'd share some highlights!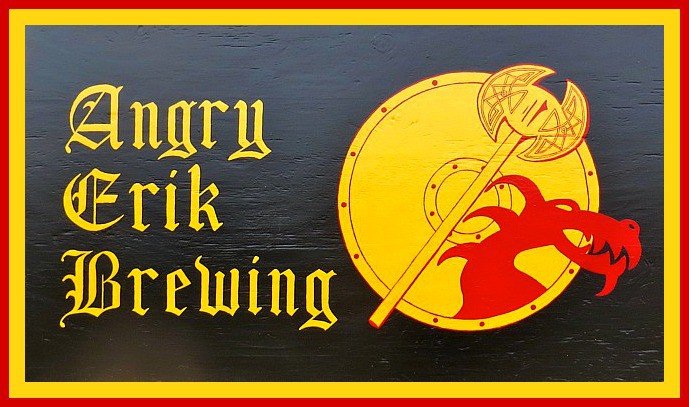 The best part is that it's only a few miles from my house.
The Mohawk House in Sparta, New Jersey has an impressive selection of tap brews with all the newest beers. They have 50 kegs that are constantly rotating every week so there is always something different. More than half of the beers on tap are local or regional craft selections.
I was excited to hear that The Mohawk House is rumored to be opening a patio out back to add to their growing selection of beer on tap.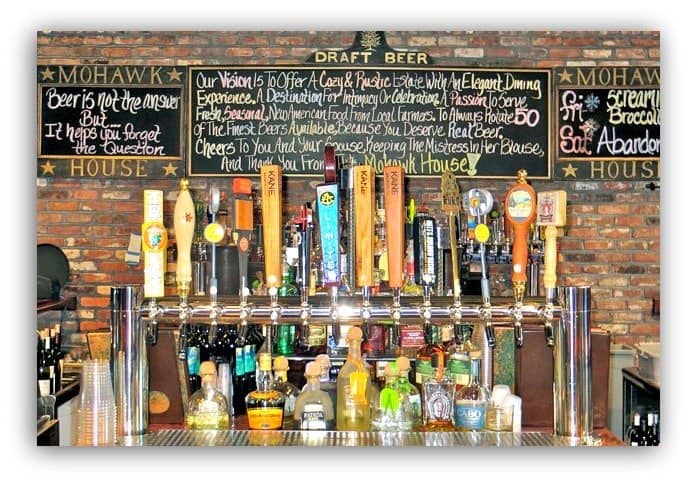 When I last visited the Mohawk House I tried an Angry Erik beer called "Hop the Fence". It's an unfiltered IPA, very hop-heavy, with citrus notes and a grapefruit finish. At 7.5% alcohol, it's the highest alcohol content of all the Angry Erik beers. And it was very flavorful. This beer is what made me interested in Angry Erik Brewing, and prompted me to take a trip out to the brewery and take a look.
It's located in Lafayette, NJ and is run by Erik Hassing and his wife Heide. Heide works as a chemist for her day job, but is a brewmaster into the late hours of the night. What's so impressive about Angry Erik Brewing is that it only opened up in February of this year and they already have an Impressive selection of beers.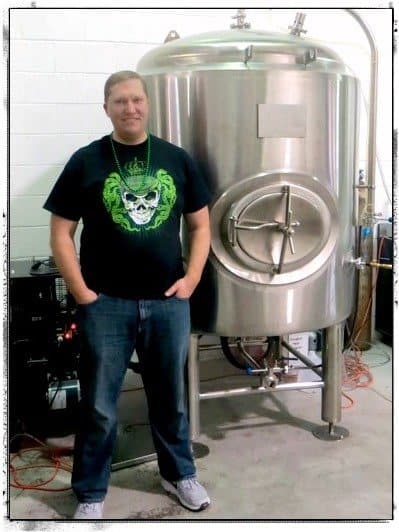 There's Old Village Stout which is a creamy American stout which they describe as "black velvet on the palate" it has dark roast flavors and a chocolate finish.
Ravol is the name for "Amber Ale" in Norwegian has a slightly fruity/citrusy aroma, a malty body and a crisp lightly hoppy finish.
Three-Ball Porter was created in memory of their late dog who loved chewing on tennis balls. This porter has cardamom and orange zest blended with roasted coffee, chocolate and caramel.
During my tour with Erik at his facility, he took the time to explain the entire process that goes into making his beer and also talked about how he came about designing his label that led back to his Scandinavian roots.
When you go to the brewery you can buy a growler which holds about 2 quarts of beer. You can take it home, finish it up, wash it out and bring it back to get filled up again. They also sell their beer in kegs (1/6 and 1/2 barrel sizes), which I'm thinking is the way to go here so we don't have to keep driving up there.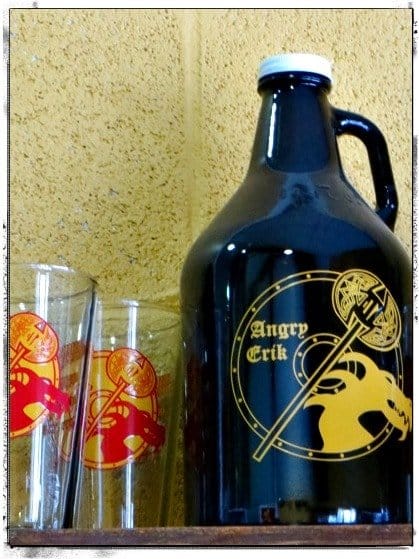 There was just one question that I had to ask which was how he came up with the name "Angry Erik"
He laughed and responded in a very friendly way, that when he was a prosecutor in the Bronx, New York, his colleagues used to call him that behind his back. He later thought that it was kind of funny, and the name kind of stuck.
In my opinion, Erik definitely matches what his tagline says… "Passionate about beer, serious about our passion".
I wish his company the best of luck, I look forward to bringing my friends up to try his brews.