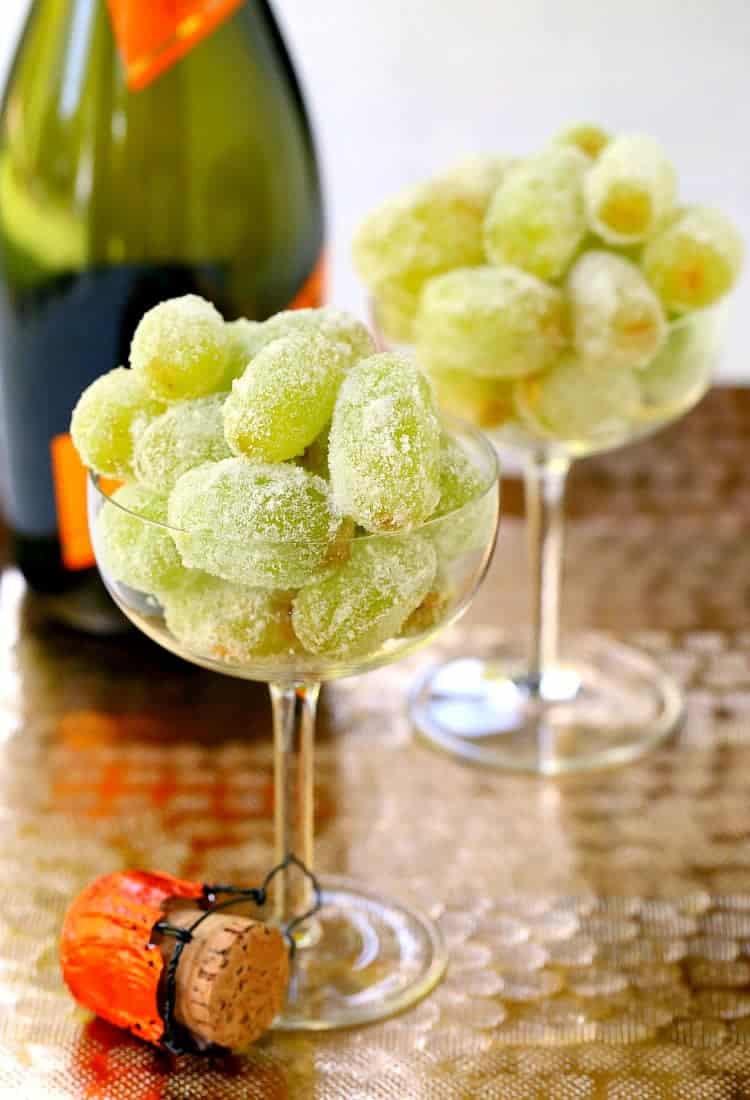 Kick up dessert tonight with these Sugared Prosecco Grapes! A three ingredient, boozy dessert that's perfect for entertaining with!
This is what I'm talking about people – three ingredients to a total knock out dessert recipe.
Just place a few bowls of these Sugared Prosecco Grapes out at a party and watch them disappear. And the best part is not only how they taste, but how easy they are to make.
Sometimes after a big meal you want something sweet but you've already consumed your calories for a few days in one meal…but you know the old saying. There's always room for dessert!
As you know we're big fans of boozy desserts around here for parties. We love making booze infused pies or cream cheese dips – also with fruit.
And boozy food isn't just for dessert! We like to make boozy dinners and boozy appetizers, too.
Hey, if you can get a boozy breakfast in there too I'll take it.
I guess fruit and booze go together pretty nicely. Check out how fun these are to make…
Now get yourself a bunch of grapes.
First grab some prosecco that's affordable and you like to drink. Now pour it all over those grapes.
Get them a little (or a lot) drunk in all that prosecco.
Roll them in sugar.
Serve.
That's it!
You could also take these an extra step and freeze them. Instead of that late night bowl of ice cream…have some Sugared Prosecco Grapes.
And it's fruit. So it's on the healthier side of things, right? Yeah there's some boozy stuff going on too but that's just going to happen anyway so you might as well just combine them.
Don't go buying your favorite 40 buck bottle of champagne here either. You can just grab an inexpensive 10 dollar bottle of prosecco and you're going to get the same flavor in these grapes.
Save the good stuff for straight up drinking, I say.
Make a whole bunch of these Sugared Prosecco Grapes for a party, for late night snacking or just an afternoon, boozy treat!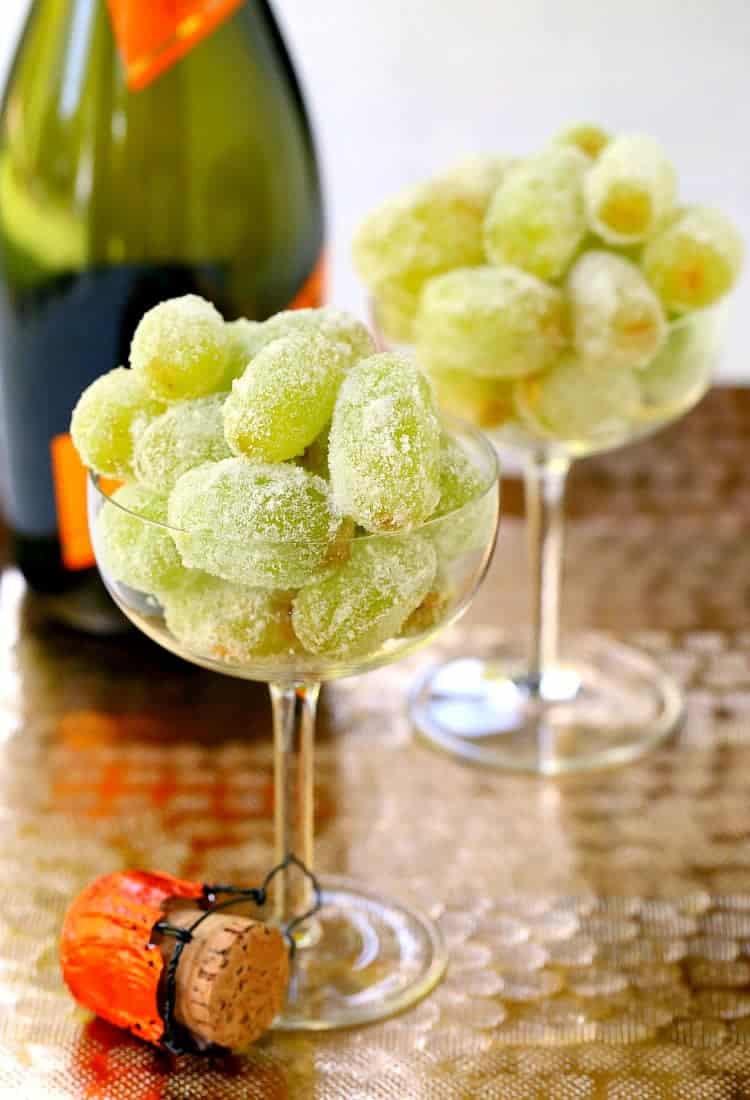 Print
---
Ingredients
8 cups of grapes
1 bottle of prosecco
1 cup of sugar
---
Instructions
Soak the grapes in a large bowl with the prosseco overnight or for at least 8 hours.
Drain the grapes and dry off slightly.
Roll into the sugar and serve.
You can also freeze the grapes for a frozen treat!