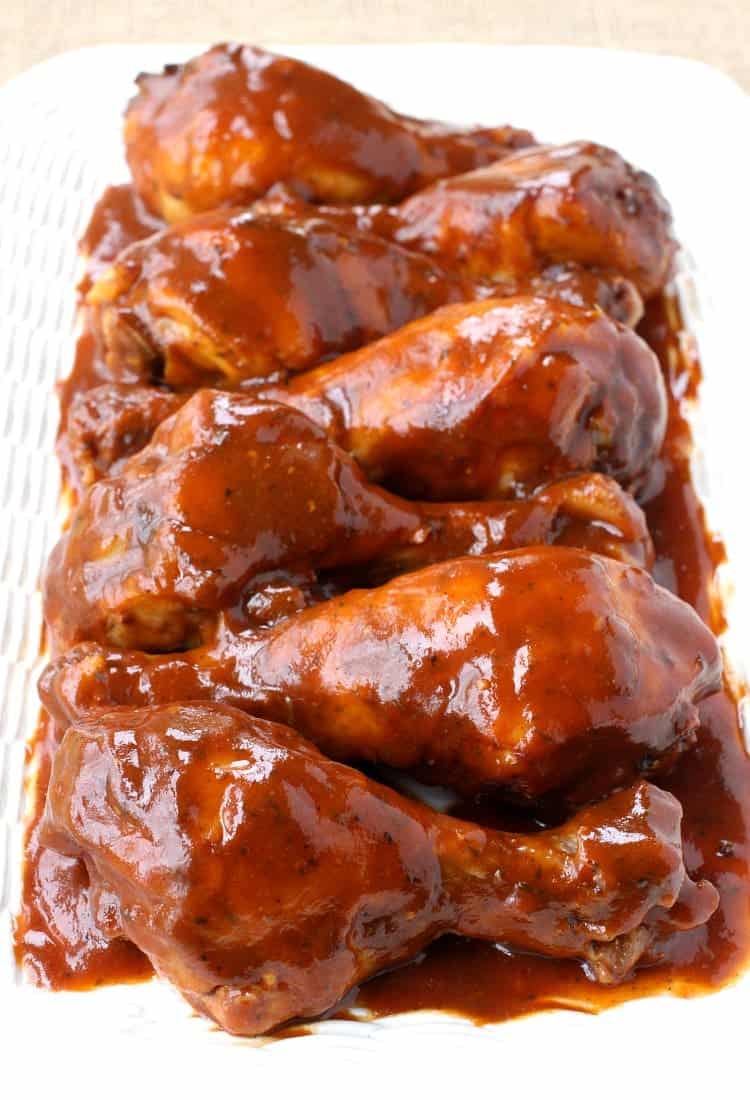 Slow Cooker Sticky Chicken Legs
Slow Cooker Sticky Chicken Legs are perfect for tailgating, parties or a family dinner during a busy week. The leftovers are awesome!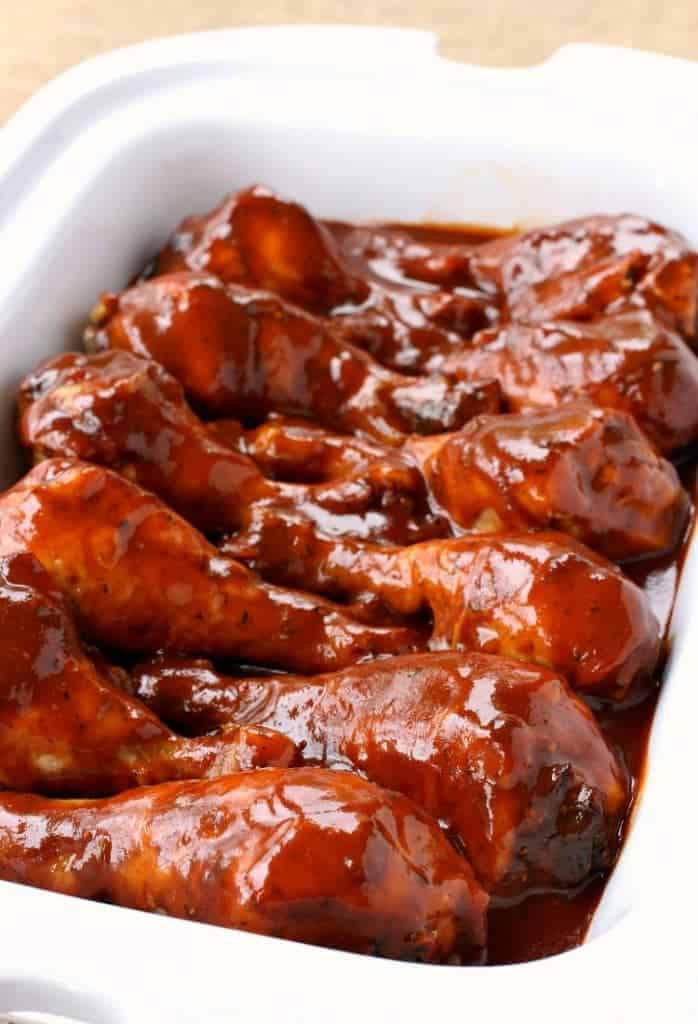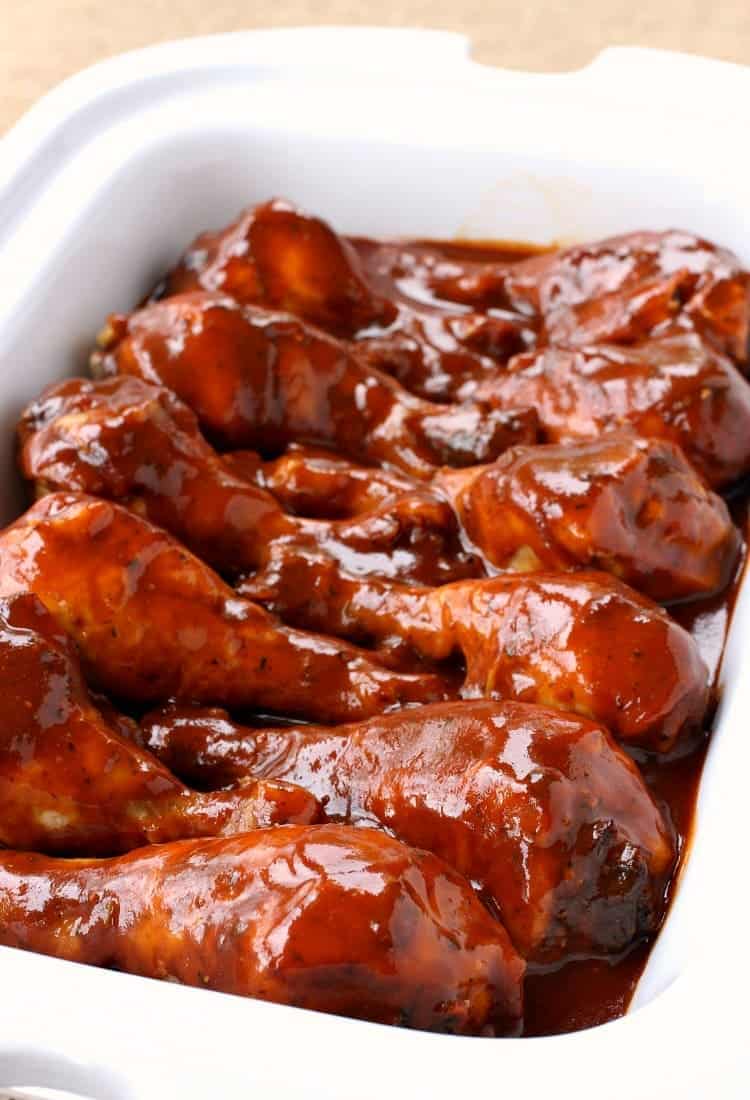 We've got tons of recipes for your holiday parties and entertaining. You need the recipes that serve a crowd but also are show stoppers, you don't want just average food when it comes to entertaining – you need to make an impression.
Some of my favorites are these Ham Carnitas, or these French Dip Party Sliders, Slow Cooker Creamy Cider Chicken and many more…
We make a Slow Cooker Pulled Pork recipe from the Stubb's Bar-B-Q site almost every party we have, it uses their original Bar-B-Q Sauce and the flavor is out of this world!
Now you can add these Slow Cooker Sticky Chicken Legs to the list because they turned out awesome and they feed a crowd. And if you're not having a party, make them anyway because it's a simple, delicious dinner that your family will love. And there will be plenty of leftovers for lunches or more dinner during the week.
Now that's a recipe that everyone needs!
And if there could be anything more to say about this recipe – here it is.
It's SO easy you're kids can even make it. Swear to you – very little cooking skills required here, and no hot stove or sharp knives to worry about.
Honestly, get you your kids in the kitchen and show them how to make this one. You'll be thanking me when they go in one afternoon and do it themselves!
We got our 13 year old to do this one by himself to show you how it's done…
Start out by seasoning the chicken legs with a chicken rub. We like using Stubb's All-Natural Chicken Spice Rub for this recipe. It has sea salt, honey, garlic and mustard already in there for you so just sprinkle it on.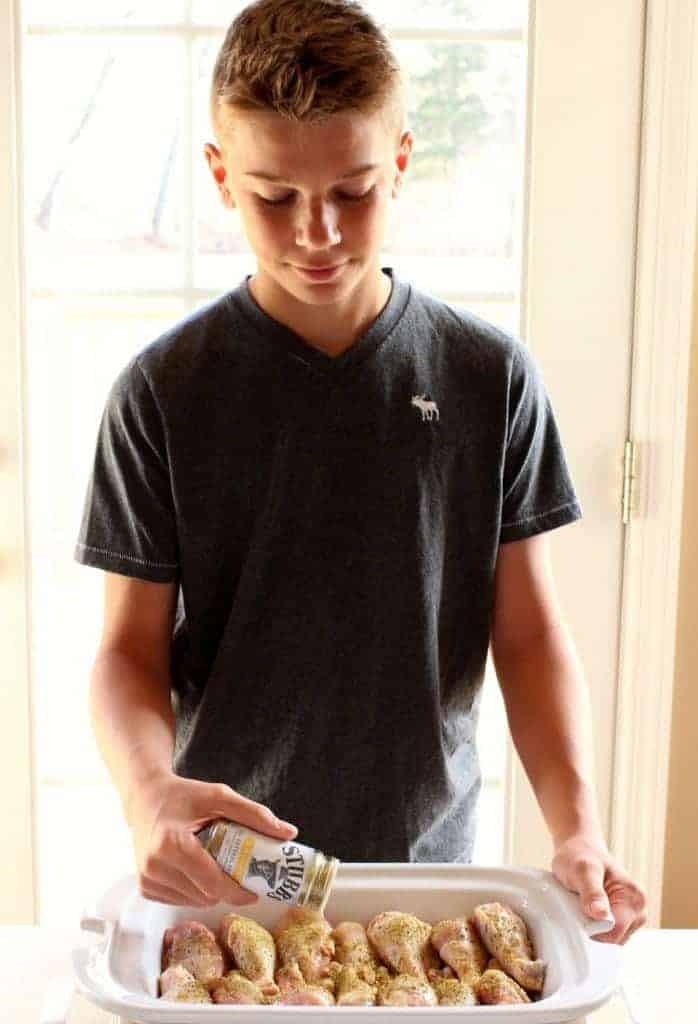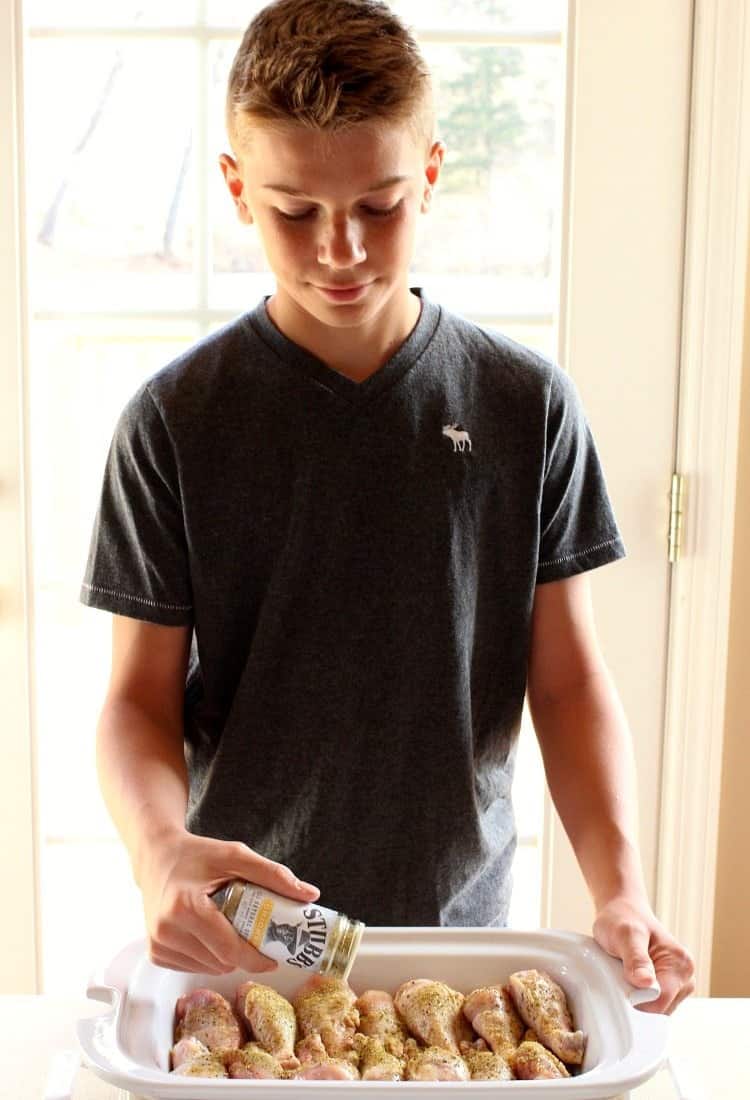 Next it's time for the sauce. We started with Stubb's Original Bar-B-Q Sauce and added honey and teriyaki sauce.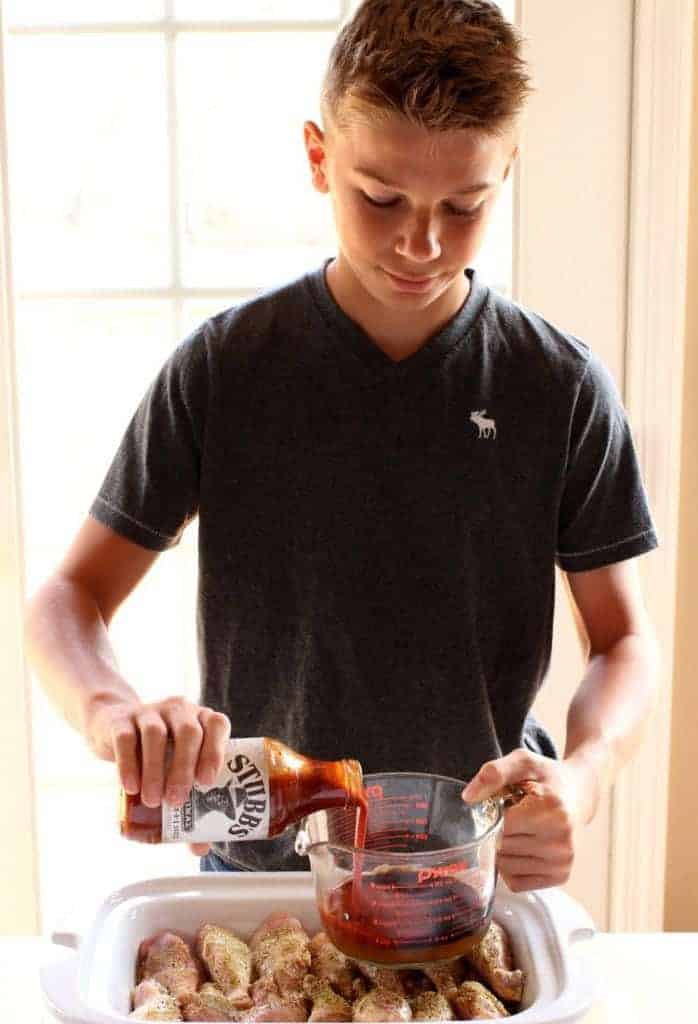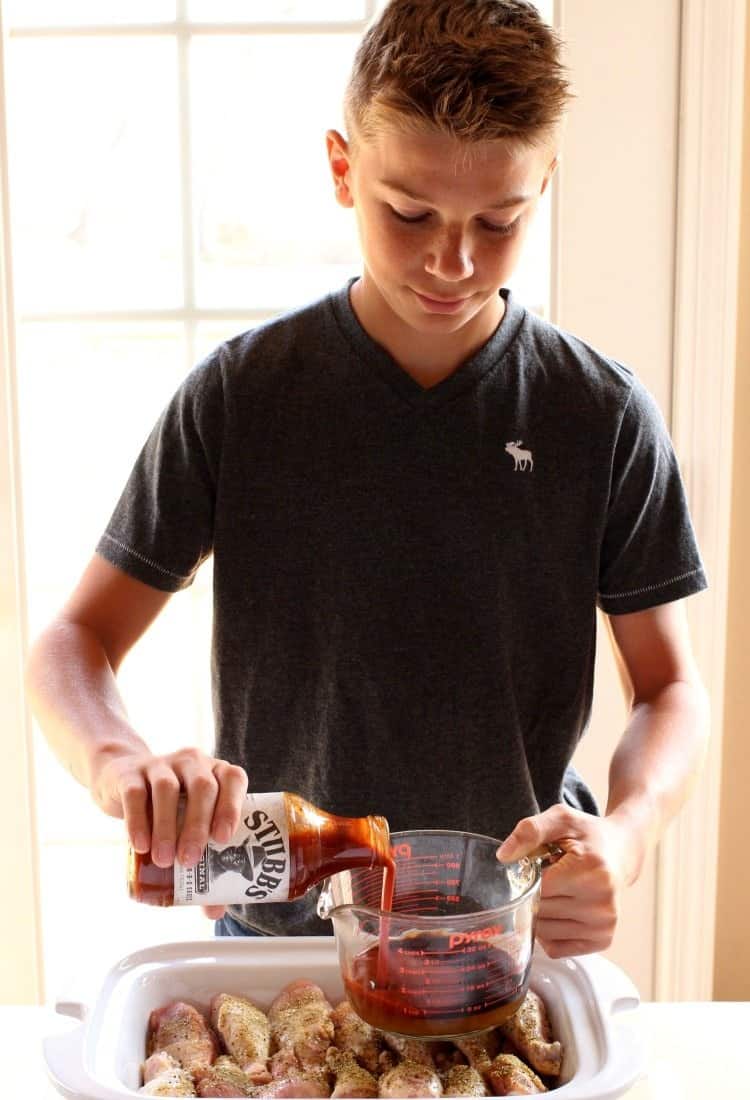 Mix it together and pour it all over the legs. Make sure if you're chicken legs aren't in a single layer that you cover all the chicken with the sauce.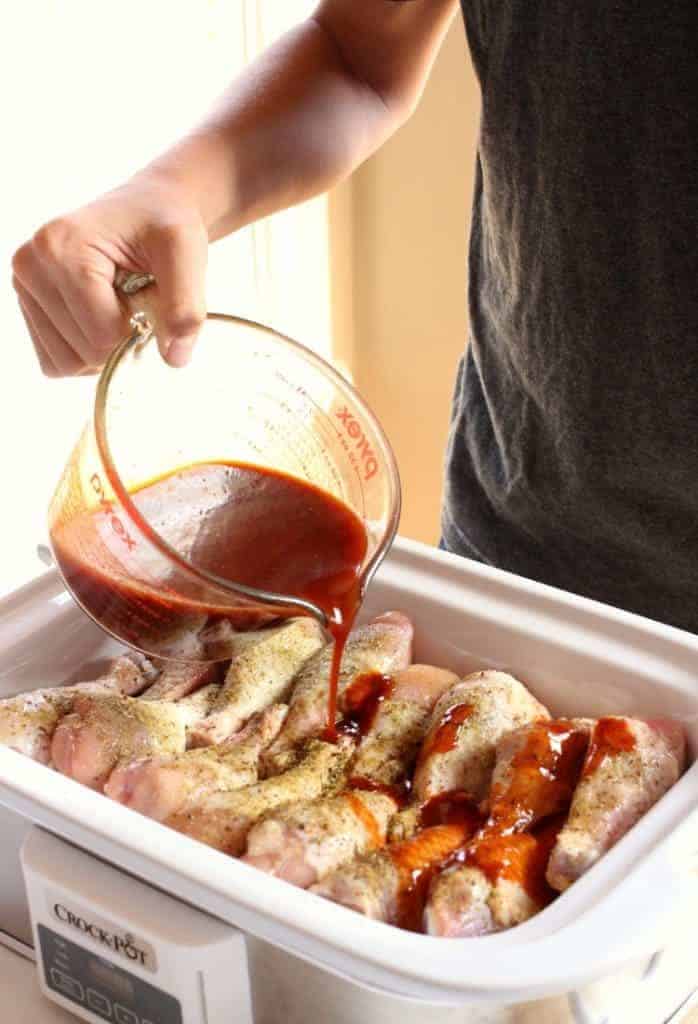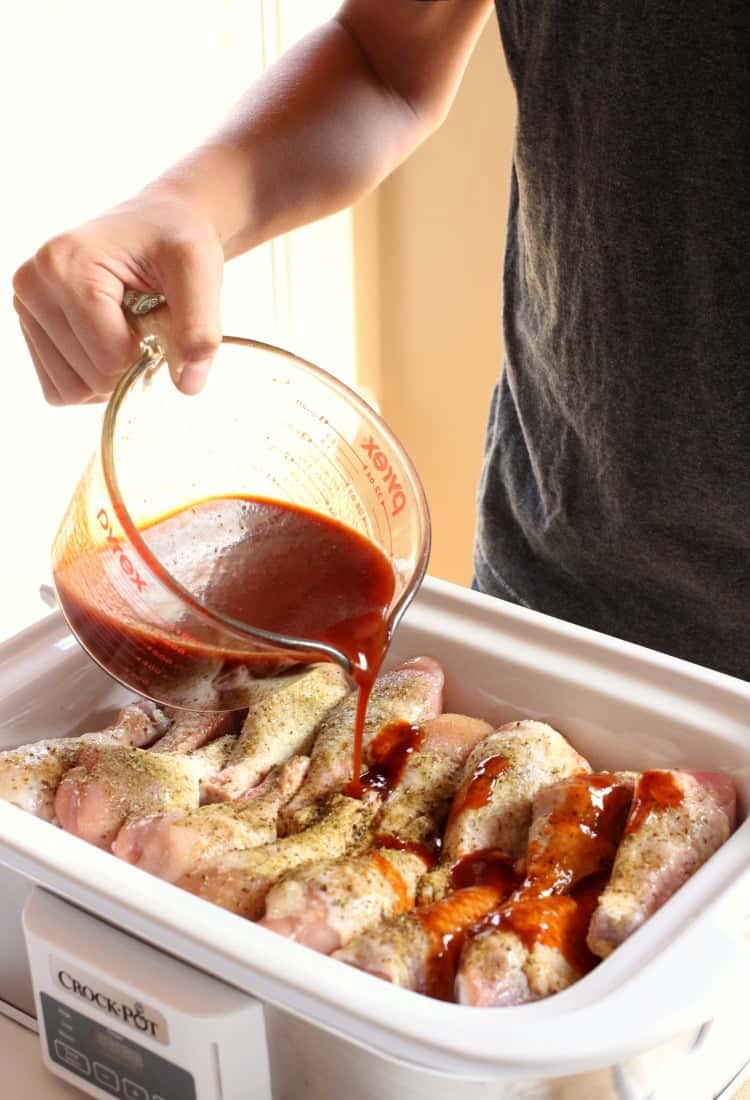 Cover, set on low for 6 hours and walk away. It couldn't get much easier than that! If you've only got 4 hours, set it on high – or if you need more time you can go up to 8 hours on low but the chicken will fall off the bone more than if you shut it off at 6.
Either way get in there and grab one!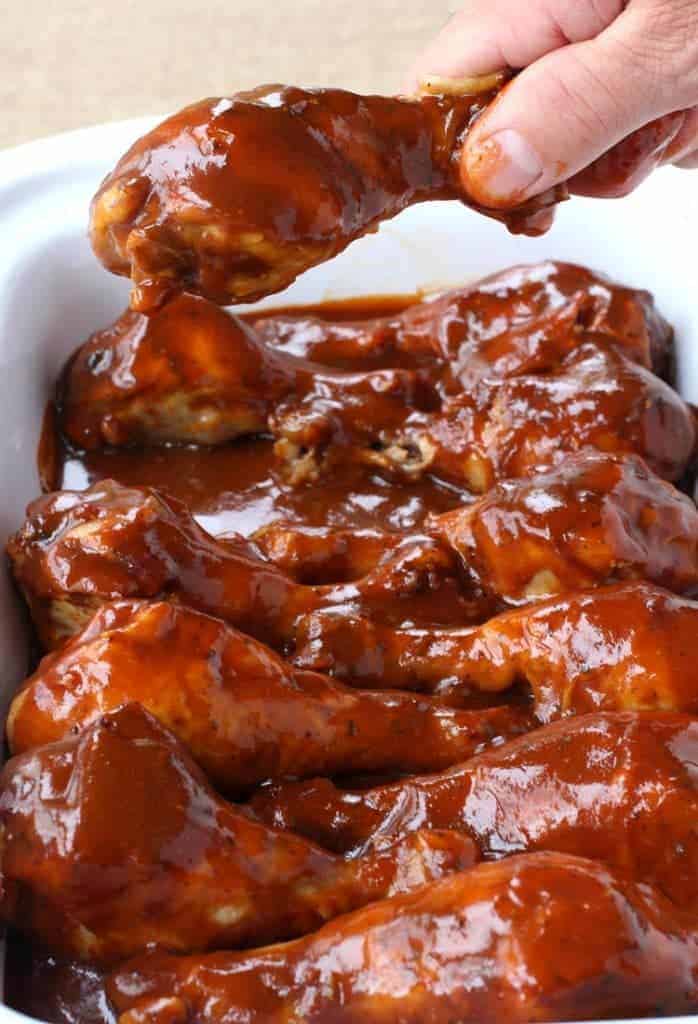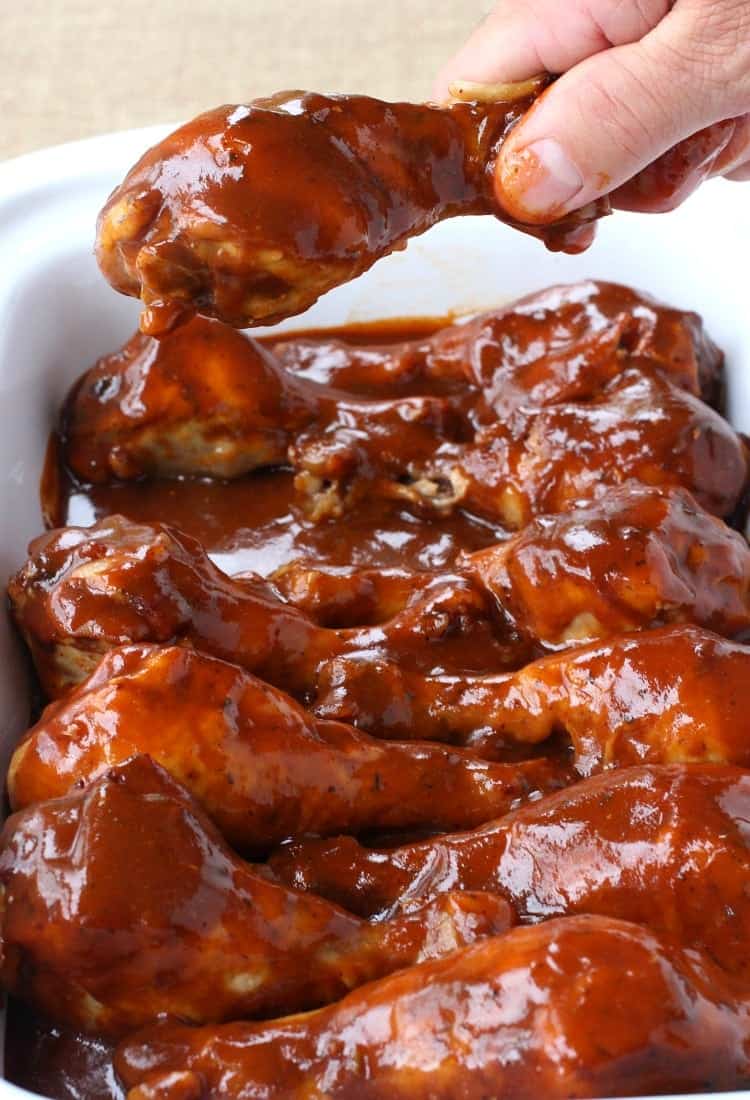 The only thing required for these Slow Cooked Sticky Chicken Legs are tons of napkins. The kids love when they get to be really messy at dinner time. Somehow it makes them eat even more!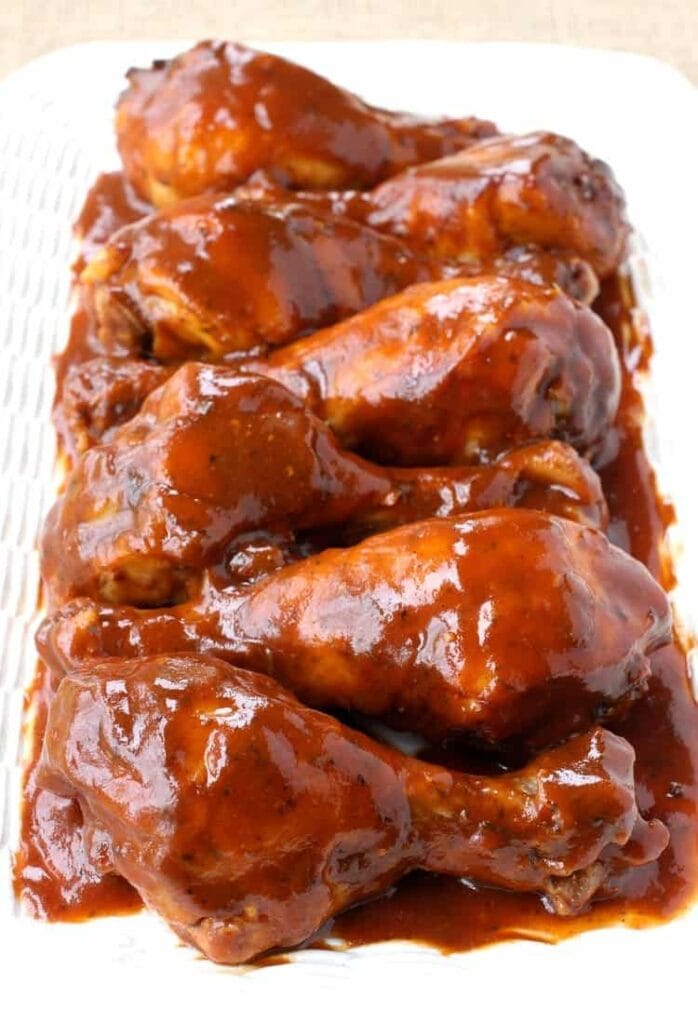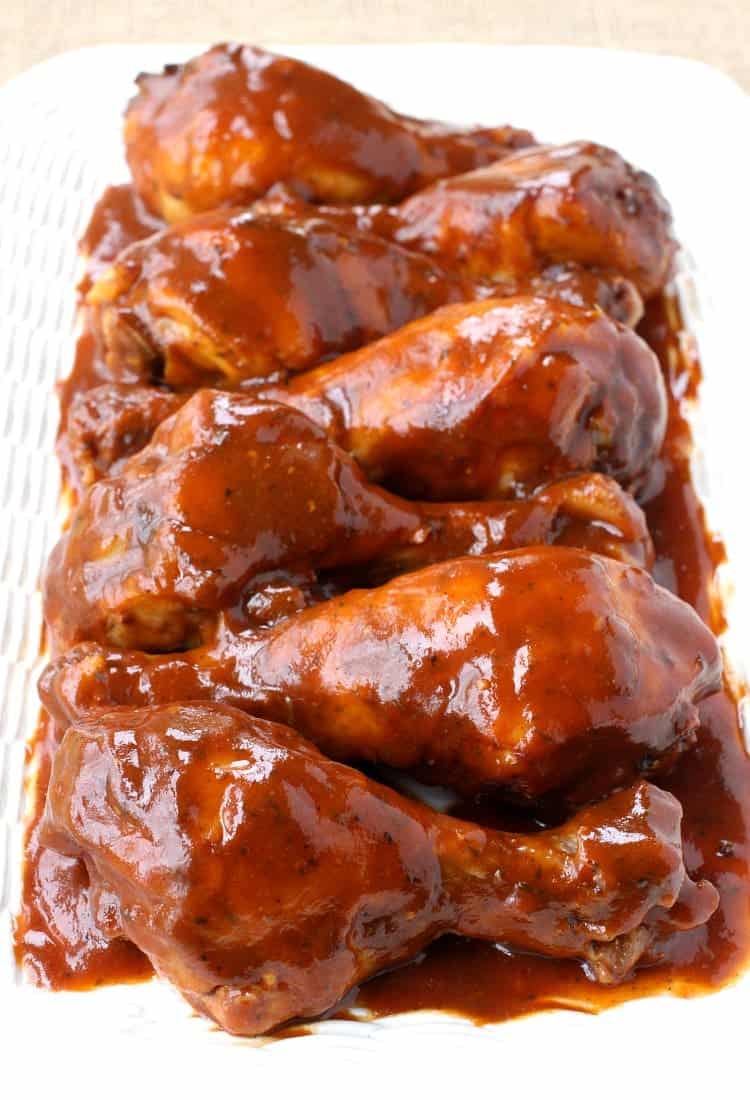 Using Stubb's sauces and rubs makes holiday entertaining way easier – and also a whole lot tastier!
You can find more BBQ recipes and products by heading over to the Stubb's website or visit them on Facebook @stubbsbbqsauce!
This post has been brought to you by Stubb's BBQ Sauce. #StubbsInsider
Print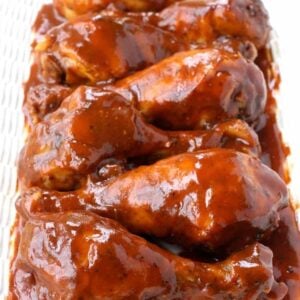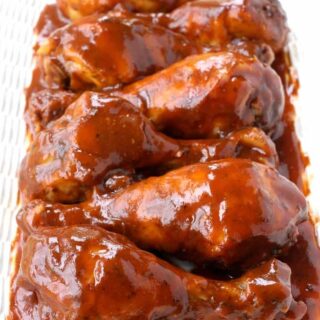 Slow Cooker Sticky Chicken Legs
---
Ingredients
5 lbs. chicken legs
1 tablespoon salt
2 teaspoons fresh black pepper
1/4 cup Stubb's Chicken All-Natural Spice Rub
1 1/2 cups Stubb's Original Bar-B-Q Sauce
1/4 cup teriyaki sauce
1/4 cup honey
---
Instructions
Place the chicken legs in a slow cooker in an even layer if possible. If they have to be stacked just make sure to season each layer as you go with the salt, pepper and chicken rub.
Mix the BBQ sauce, teriyaki sauce and the honey together and pour over the chicken legs, making sure to coat them all.
Set the slow cooker on low for 6-8 hurs or on high for 4.
If you want a "stickier" sauce after cooking, pour the sauce into a large saucepan and bring to a boil.
Mix 1/4 cup of cornstarch together with 3 tablespoons of water then pour into the sauce while whisking.
Bring back to a boil, turn down to a simmer and cook for 10 minutes to reduce the sauce.
Pour the sauce back over the chicken legs and serve.