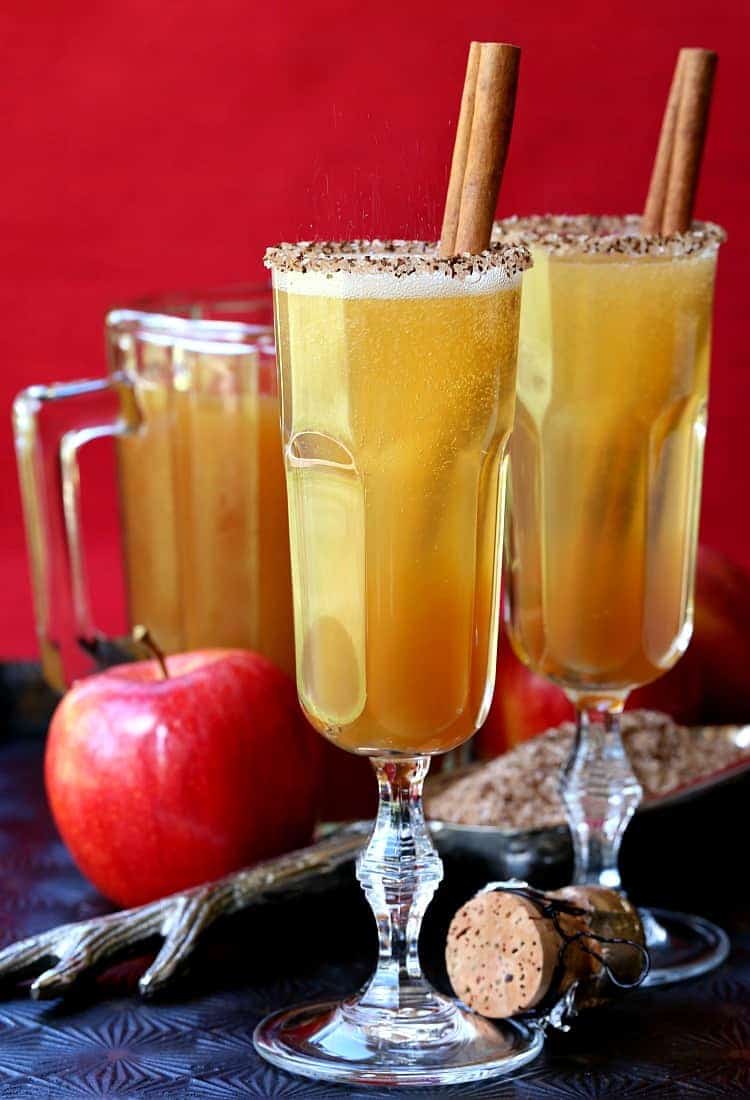 Make these Apple Cider Mimosas for the perfect Fall cocktail! With a sugared rim and a boozy kick, these mimosas will be a hit!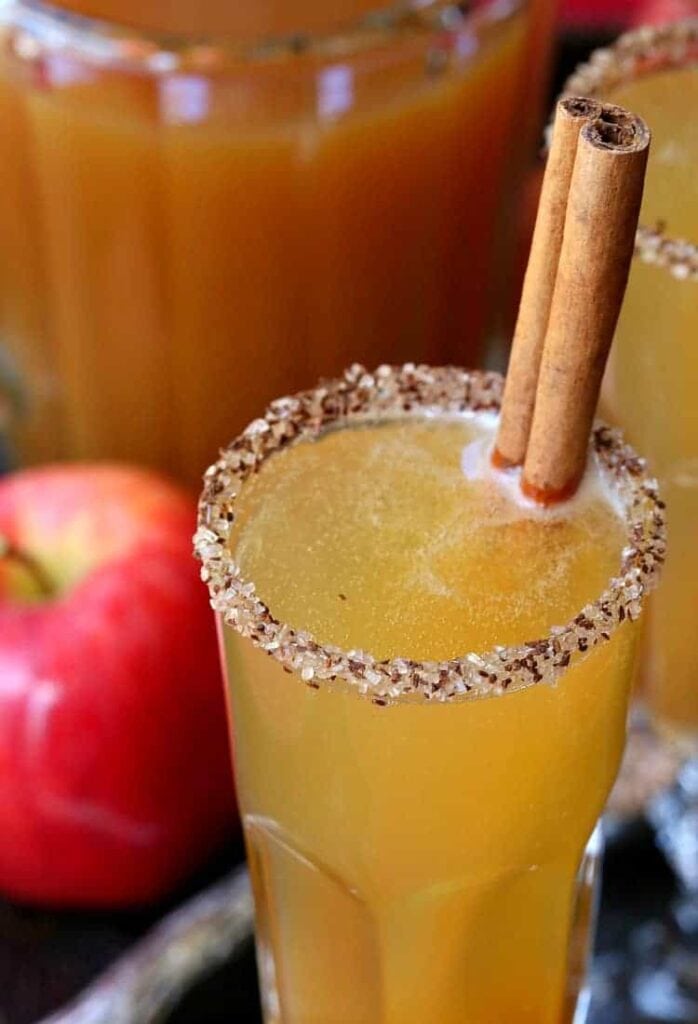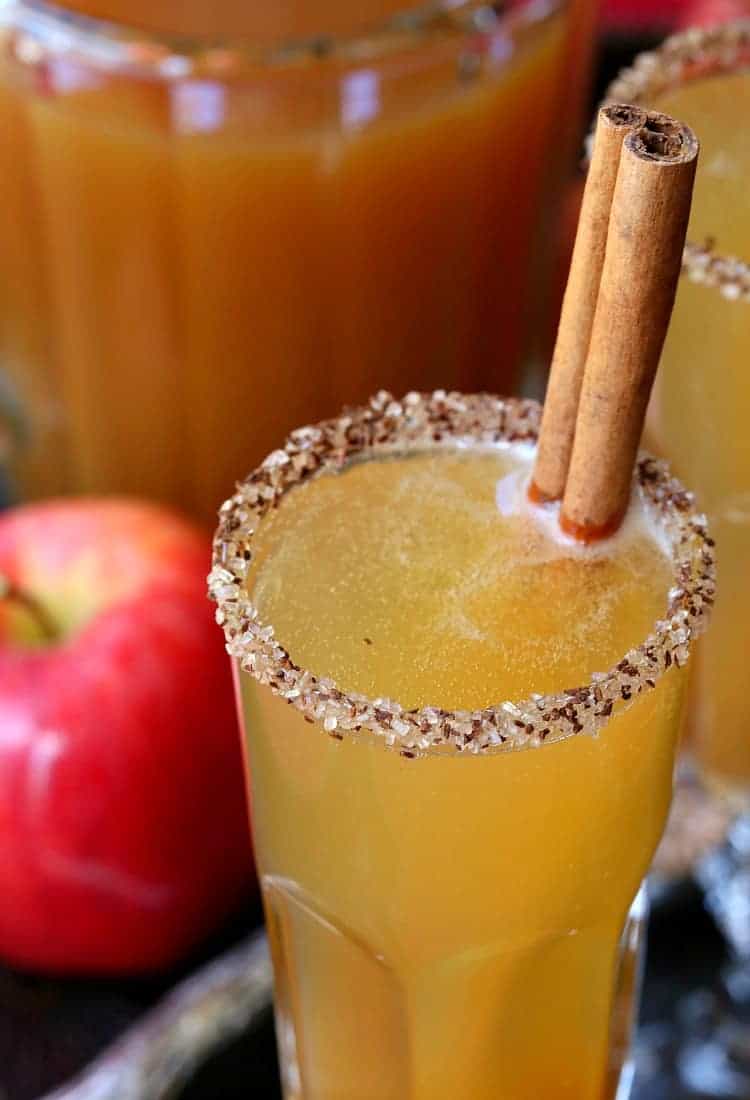 Who says Fall cocktails have to be warm or cooked up in a crock pot? There's a ton of cold Fall cocktails that I love serving at our Halloween parties or just sitting on the deck on a crisp, Fall night.
If I'm cold I can always start up the fire pit.
One of our newest Fall cocktails is this Pumpkin Spice Wine Spritzer – a surprise hit with the wife, she doesn't like anything sweet and she was sure this one was going to be but it's not.
Just tasty.
Or we've made some other cold cider cocktails like this Cidertini or an Apple Cider Margarita – all delicious.
That covers happy hour cocktails, but what about breakfast? What, you don't have cocktails for breakfast?
OK, let's call it brunch then. brunch cocktails are totally acceptable.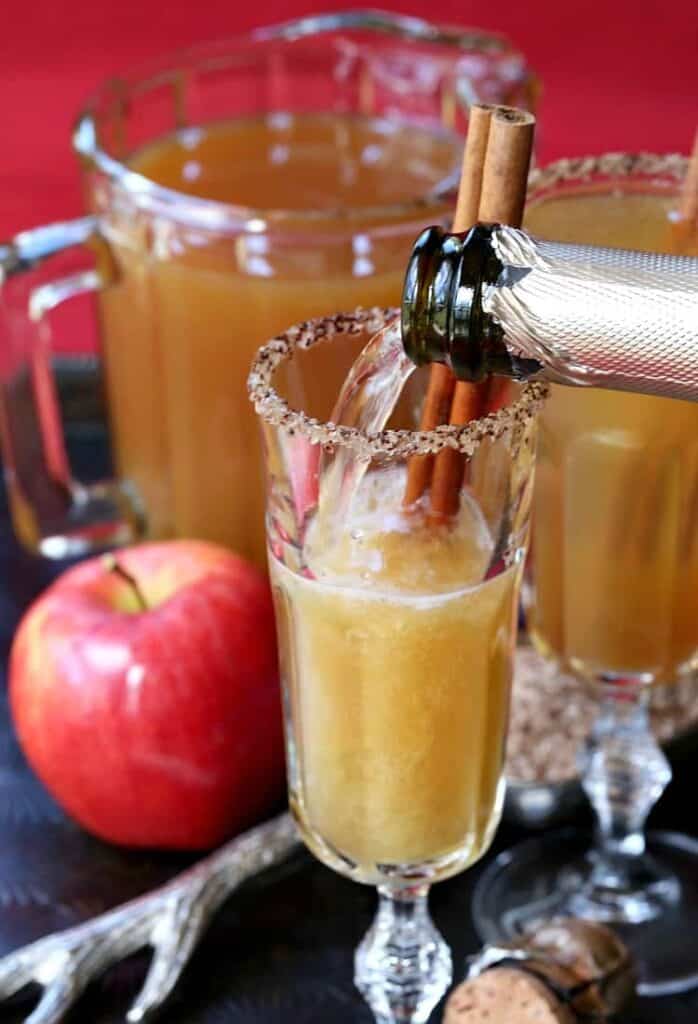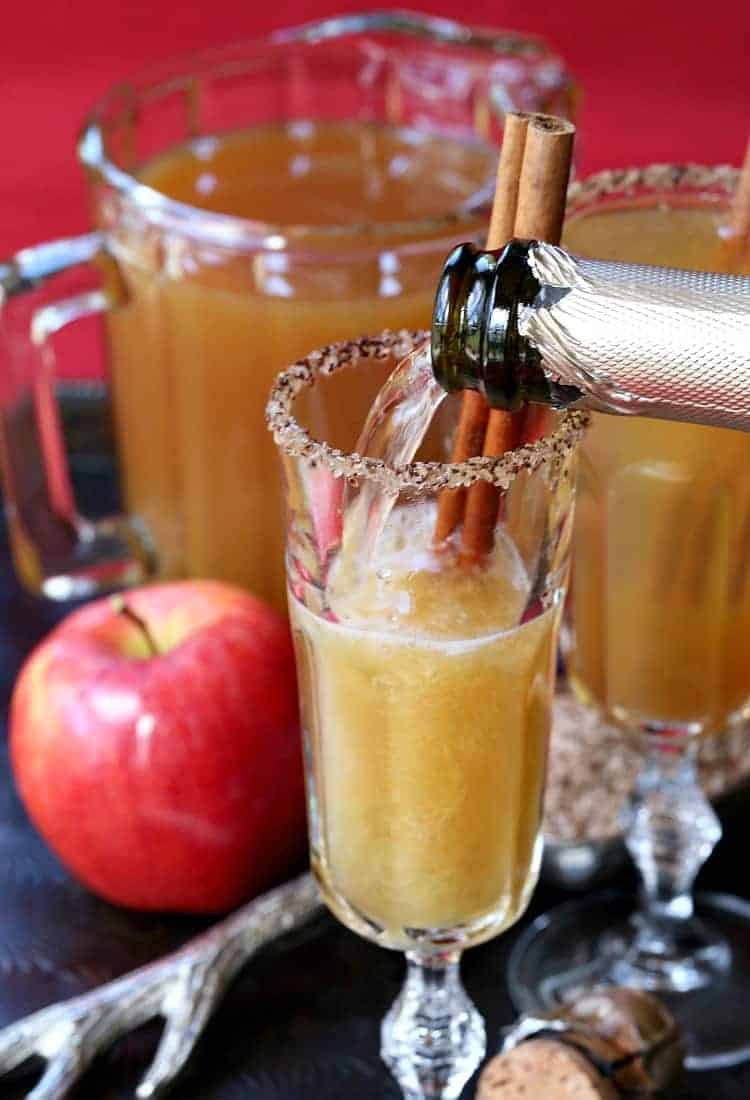 Mimosas always come to mind when brunch is mentioned, so these Apple Cider Mimosas are going to be perfect for a Fall brunch, maybe even outside by a fire pit!
I like to use cinnamon sugar for the rim, if you don't have a grinder like the kind I used here just mix cinnamon and sugar together in a bowl, I like to use 1 part cinnamon to two parts sugar, then dip the rims of your glasses in water or corn syrup.
The extra kick in here comes from an apple liquor that I really love. Again, it's not too sweet but it tastes just like a crisp bite of an apple and totally kicks the apple flavor up in any cider cocktail you're making.
Plus it gets the job done a little quicker if you know what I mean…boozy cocktails for brunch, then an afternoon nap.
Sounds like a perfect day to me!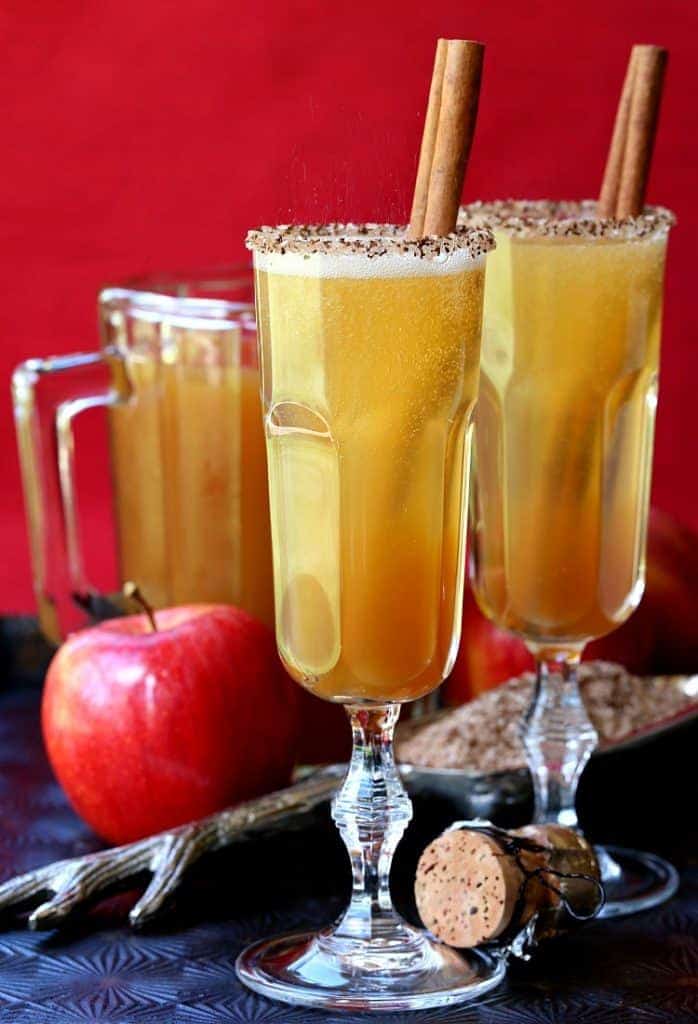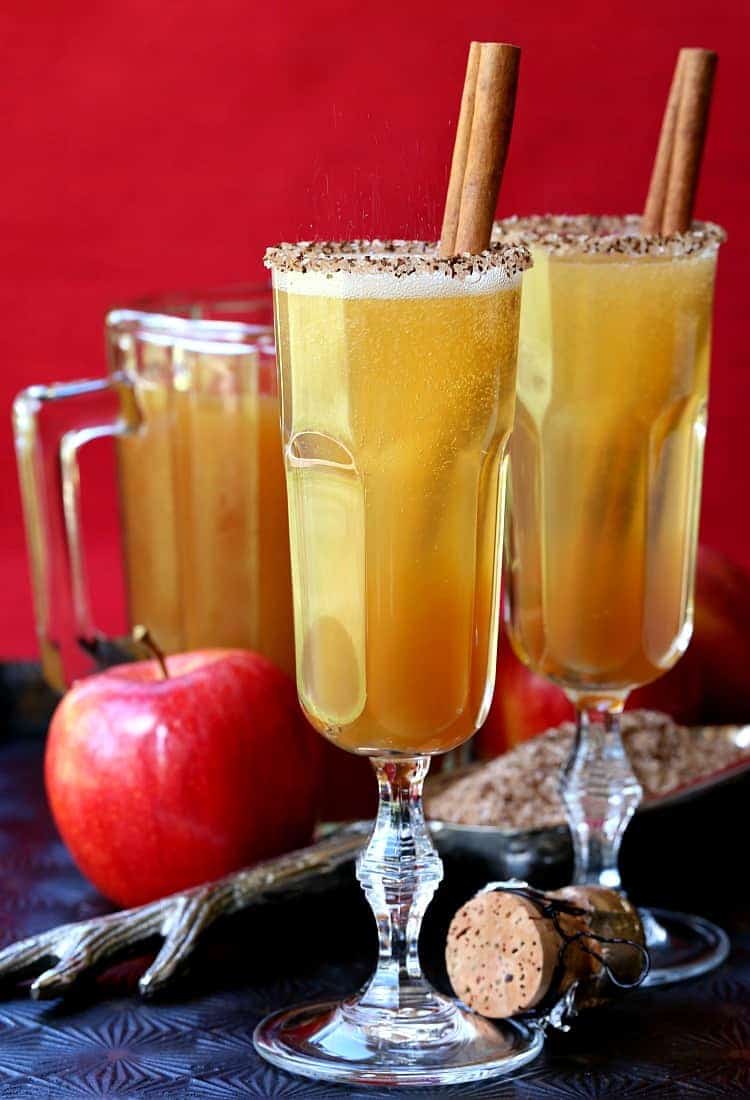 Print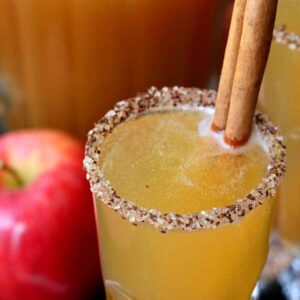 Apple Cider Mimosas
Author:

Yield:

1
---
Ingredients
1/2 ounce apple liquor
2 ounces apple cider
Prosecco for topping
For the rim
Corn syrup or water
1 tablespoon sugar
1 teaspoon cinnamon
---
Instructions
Mix the cinnamon and sugar together in a shallow dish.
Dip the rim of a champagne glass in water or corn syrup (the corn syrup will hold the rim longer than water)
Pour the cider and apple liquor into the bottom of a champagne glass.
Top with the cider and serve.